Almost exactly 17 years ago, I set up my marketing business. In the months leading up to the launch, I took the 10 most successful businesspeople I knew out to lunch, to ask their advice.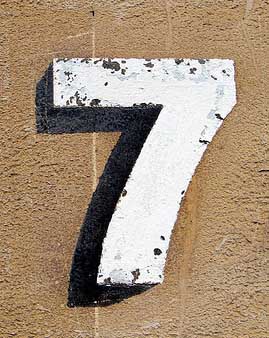 The following 7 pieces of advice were the most useful to me, so I wanted to share them with you. They are as true and valuable today, as they were back in 1995, maybe even more so.
Keep it human. Business is all about people.
Do all the work. Most business owners claim to give their business 100%. What they really mean, is they do 100% of the comfortable stuff and neglect the rest. Every business owner with this mindset will slowly go broke. You can't neglect the important stuff and hope to succeed.
Keep your word. People need to know they can trust you and rely on you. Integrity in business is essential.
Demonstrate through doing. Words alone are not enough. Anyone can say anything. Earn people's trust, respect and custom by showing you deserve it.
Become known as a person of action. Once you have examined an idea in detail, get the idea into action. Great ideas only become truly great, when you use them. Learn how to motivate yourself to get things done.
Provide leadership. Leadership in business is in extremely short supply, mainly because most business owners wrongly think they are leading, when they are following like sheep.
Refuse to gossip. Even gossips dislike people who gossip.
What was the best business advice you were ever given?
Let's work together and grow your business. To find out more click here!