If you just answered 'no' to the question in the title of today's post, I'm going to suggest you start being unreasonable.
Reasonably good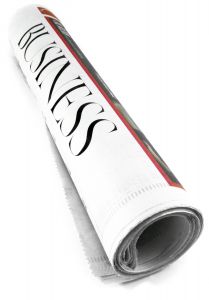 No small business owner wants their services to be considered reasonably good. We want to be exceptionally good, right? In that case my friends, it's time to start being unreasonable:
Place an unreasonably high importance on customer service. Make it so great that they can't ignore you and have to tell their friends how amazing you are.
Be unreasonably passionate about the success and happiness of your clients. Remember, business is all about people.
Set the bar unreasonably high, on the quality of work you are prepared to ship. I learned this one from Steve Jobs!
Be unreasonably committed to life long learning. As Jim Rohn used to say, "Formal education will make you a living; self-education will make you a fortune."
Show unreasonable persistence when it comes to fulfilling your promises.
In short: It's unreasonable to expect that we can provide a reasonable service and succeed, in today's economy.