The first step to making great decisions, is to ensure you are working with accurate data.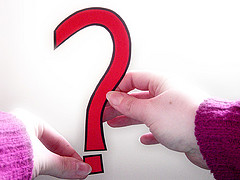 You can assume your past clients were happy with you or you can ask them. By the way, if you get too few word of mouth referrals from past clients, do this now.
You can assume that prospective clients can find you on search engines or you can check your analytics. Look for things like the search terms they use, the pages they view and how they move through your site, etc.
You can assume that your marketing copy is as good as it can be or you can split test it. By testing different versions and measuring the feedback, you can refine your message and massively improve your results.
It's easy to make bad decisions, simply because you are basing them on incorrect assumptions.
Thankfully, it's almost as easy to take the guess work out and make better decisions, from accurate data.
Let's work together and grow your business. To find out more click here!