As business owners, we face a challenge every day: To rise above the broken promises of those who went before us.
Allow me to explain
When we say we go the extra mile for our clients, the marketplace was promised that before, by someone who failed to deliver.
When we say we finish projects on time and on budget, the marketplace was promised that before, by someone who failed to deliver.
When we say our work creates great results, the marketplace was promised that before, by someone who failed to deliver.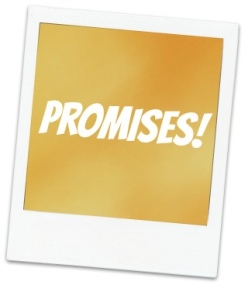 Promises, promises
Whenever we make any statement about the value of our services, the marketplace will have been promised it before, from someone who failed to deliver. As a result, these claims wash over prospective clients. They have nothing like the power that many business owners believe.
Unless… they are supported with undeniable evidence. This is tricky. Even some top websites have been busted, for getting their friends to endorse their products with fake testimonials. Review sites are also littered with fake, positive reviews. This means our legitimate testimonials and promises are viewed through a filter.
Thankfully, there is a super-effective alternative, which provides the essential proof our prospective clients or customers need.
Standing behind your own work
Another option is to make better promises. The kind of promises that are easy for people to believe. This is how I market my own business. It means building a solid, professional reputation and then standing behind your own work.
This approach takes time and requires proof. One of the finest ways to do this, is to create a business blog and show up regularly with useful information.
Why?
When someone arrives on your blog, they can see that you regularly share useful ideas on your topic. They get an insight into your abilities and commitment. For example, when people come to Jim's Marketing Blog for the first time, they can see 5 years worth of work and thousands of ideas. Before they speak to me or email me, they can see that I know my subject and that I can be relied on to start something and stick with it.
I suggest you consider doing the same. Make 2013 the year you decide to take business blogging seriously. The rewards are huge. I can help you and show you exactly what you need to do. To find out more, click here!
Get unstuck and find the answers you need:
You can now
pick my brain
for strategies, tactics, marketing ideas and even ways to make money that will improve your business and your lifestyle. A 2-hour session with me can save you months or years of wasted time. To see exactly how I'll help you,
read this
.