Today, I am going to answer one of the most frequently asked questions I receive:
What exactly do you do, when you work with a marketing client, Jim?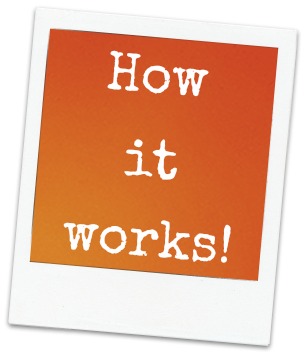 Well, today for the first time, I am going to give you a look behind the scenes at how the process works. I'm going to share with you, part of what happens during my initial marketing sessions, through the eyes of a new client.
The process starts off with a fact-finder call. So, here are some of the things we would be working on, if you and I had started working together today on the development of your business.
1. Getting some clarity
I'd start off by learning exactly where your business is today and where you would like it to be in 12 months, 3 years, 5 years and 10 years+. That gives us an initial picture of your current situation and what you would like me to help you achieve. It gives us our starting point, some check points and the finish line. This ensures that the strategy I develop for you will get your business moving in the correct direction. It also makes it easier to measure your progress.
Knowing what your desired outcome is, also allows us to adjust your strategy when required, whilst staying on track. Sometimes, clients come to me with just a vague idea of what they want to achieve in the longer term. If this was the case with you, I'd help you get the clarity you need.
2. Discovering your resources
Then, I would look at the resources you have available. In order for me to create a strategy that gets you from where your business is, to where you want it to be, I need to know what resources you have, which we can work with.
Here are just 3 examples, starting with the most important one:
Time: This is easily the main resource, as the work we do requires you to invest some time every week, in the marketing and development of your business. It's important to take this into account when building your strategy, so that I know what to rule in and rule out in order to get the maximum return on your time.
Website or blog assets: I'd check if you have a website or blog, which we could transform into a lead generating machine for your business. If you don't, then we would develop a site for you. That's included in the fee, like everything else we do. This is really important. I have built one of the world's most popular marketing blogs and I will use everything I know, in order for you to get great results from your site. I get emails from prospective clients all day every day and you can get great results too, if you avoid all the common mistakes and learn how to do what works. This is a lot of fun and extremely effective.
Social networking resources: I'd look at your social networks and incorporate them into your strategy. Almost every small business owner I see on social networks is doing 'me too' stuff – copying what other equally baffled people are doing. They waste huge amounts of time, making little progress. I'd review your social networking accounts and show you how to make them work for you and your business.
3. Learning about the best strategy for you
One of the reasons so many small business owners work hard for a fraction of the rewards they could be enjoying, is that they are following a general strategy.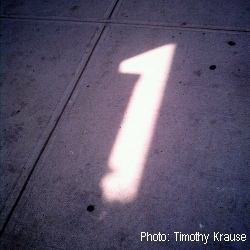 I discovered when I set my marketing business up, 18 years ago, that every business owner I work with needs a specific strategy, based on their unique situation, goals and personality. You are unique and your business is one of a kind too. As a result, there will be areas where you are stronger and areas where you need more help. There will also be marketing activities that you are comfortable with and marketing activities you are uncomfortable with.
My task, is to build a marketing strategy for you that you will feel comfortable with – otherwise, you won't use it. During our initial fact finder conversation, I discover the areas of marketing and sales that are the best fit for you and build your unique strategy around them. This means you will enjoy and embrace the marketing work we do together. As we get to know one another, we will refine the strategy so that it's perfectly balanced for you. This is extremely important. It makes the process massively more effective for you.
The development of your business should be exciting, interesting and fun – that's why you started your business in the first place. If it isn't, you're likely to feel stressed and unlikely to achieve anything like the results you are capable of. So, we will build you a business strategy that works for you on every level.
4. Getting the basics of your story – Word of mouth
Word of mouth referrals and recommendations are of huge value to you and your business. That's why we will build it into your strategy, by working together to craft a story about your business or service, which people will want to share. Many small business owners wrongly believe that offering a great service and caring about their clients is enough to generate regular word of mouth referrals. This is simply not the case. Most hard working, caring business owners get very few word of mouth referrals.
What we know is that when your business or service is worth talking about, people talk about it. So, that's exactly what we will do – build you a story worth sharing. This creative, fun process is designed to help you attract regular leads from targeted clients. It's a great deal easier to convert someone who has had you recommended to them, than it is for you to have to sell your services to a stranger.
5. Explaining that you're no longer alone
One of the things I explain to all my clients from day one, is that you are no longer alone. You have unlimited access to me for a whole year, included in the fee. The obvious benefit of this is that you always have me on hand to show you what to do and to help you at every step along the way.
A less obvious benefit, is that you have me available to you, with all my assets, when you are faced with a challenge or need someone to talk about your business with. You're no longer alone. As your marketing mentor, I'm here for you to share ideas with, I'm here to inspire you and I'm here to give you support whenever you need it. This has proven to be extremely useful for my clients and it's why I make a point of mentioning it from the very start.
And then
For the next 12 months, you and I work together as a team, to get your business from where it is today to where you want it to be. You'll benefit from my best ideas, my encouragement and my support, so you can look to the future with clarity and confidence.
As your marketing mentor, I am here to not only explain what needs to be done and show you how to do it – I'm here to provide you with the skills and back-up you need, in order to achieve your potential as a business owner and earn the rewards your hard work deserves. If you would like to know more about working with me, click here and get in touch. I will happily answer any questions you have.
Let's grow your business!
I can help you build a more successful business, increase your sales and boost your profits. To find out how,
read this
.