How interesting is your product or service, to a prospective customer?
I was walking along The River Trent, earlier today when I saw the seat below. I don't usually notice seats and certainly don't take photos of them.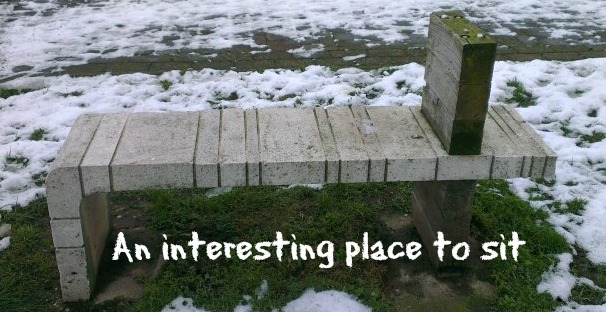 This got me thinking about how our attention is captured, whenever we see something interesting or different. I must have walked past dozens of seats on my walk today and can't recall one of them – but this one really stood out. There's a valuable lesson here for anyone, who is marketing anything.
An interesting place to sit
The people who look after the river walkway could have bought normal, predictable seating, however, someone decided that an interesting place to sit (the river bank), deserved an interesting place to sit (the oddly designed seat). Now, the design may not be to everyone's taste, but it's certainly a little more interesting to look at than many of the seats along this riverbank.
The designer took a chance and made something that looked different. The buyer valued that difference enough, to buy it instead of a boring alternative. I valued it enough to stop and take a photo of it and share it with thousands of people. It's a good example of what can happen, when a product or service stands out for all the right reasons.
Smart business owners have figured out that if they dare to be different, they can bake marketing into their products or services.
The temptation to follow our competitors
It can be tempting for us to copy or emulate what we see our competitors doing, but there's no art there. It doesn't get people talking about us. It doesn't give people a reason to recommend us. It's predictable. Dull. Boring.
Yes, it feels safe to follow the crowd and do what's expected, but it places huge limitations on our potential. There's little room for growth in doing average work for average fees – or selling average products for average prices.
Let's grow your business!
I can help you build a more successful business, increase your sales and boost your profits. To find out how,
read this
.