I have some exciting news, for those who enjoy reading Jim's Marketing Blog and those of you, who would like to use my blog as a way to market your business.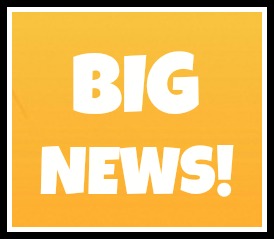 More blog posts and additional, free marketing material
As I wrote in December, I am committed to being of more value to my readers in 2013 than ever before. This means writing more blog posts for you and also developing free marketing materials for you – audio downloads and marketing documents etc. I am extremely excited about this opportunity to be of greater service. Of course, all this additional work means I will need to invest even more of my time, developing content you will find useful.
Spending more of my working hours, writing for you
I currently spend 95% of my working hours each week, working with paying clients. I then spend the remaining 5% of my working hours and some of my personal time, writing posts for the thousands of readers who rely on me for free marketing ideas, tips and advice. That 95% – 5% balance needs to shift somewhat, in order for me to have the time I need, to be of greater service to you. This means me working with fewer paying clients and finding a way for me to cover the lost client income.
I believe I have found a superb answer and that's what this post is all about.
Let's promote your business!
Starting today, I am offering you the opportunity to advertise to thousands of business owners, by sponsoring one or more of my blog posts. For the past 5 years, every post I have written has had a very effective, small advertisement under it, offering you my services. That advertising space is now available to you! Just one sponsored message will be available per post.

You now have an opportunity to promote your business, products, services or events, to a great community of small and medium-sized business owners. Your 35 word advertising message, including 1 link, will be added to the bottom of a blog post. See the example below.

The reason I used this approach myself and now offer it to you, is that it provides 2 huge benefits over 'normal' advertisements.
Because your sponsored message is added to the bottom of the actual post, it will be visible not only to those who read Jim's Marketing Blog, but also the thousands of people who read my posts via email and RSS feed readers. It has proven to be extremely effective.
Your advertisement will remain on the blog for the entire lifetime of Jim's Marketing Blog. Most advertisements expire after days, weeks or months – yours will live here for years to come. This is really important. Many old posts on this blog are still read every day, some are read dozens of times a day; as new people discover them via search engines and social networks. Whilst it's obviously impossible to say how many times someone will see your advertisement over the years, the fact it's here means you could be generating results for years.
To find out how it works, including the price, click here.
Always free
I have always been inspired to help as many people as possible with my work. This means I never considered switching to a paid subscription model. I want the marketing material I write to be available to everyone who needs it.
By replacing the advertisements for my services on some posts, with a sponsored message, readers will notice no difference to their reading experience. As this is a marketing site, read by business owners and entrepreneurs, I know you will appreciate the contribution my sponsors make, funding the time required for me to make Jim's Marketing Blog a more valuable resource for you.
To promote your business, products, services or events on Jim's Marketing Blog, click here.
Let's grow your business!
I can help you build a more successful business, increase your sales and boost your profits. To find out how,
read this
.