Here's a quick way to attract more word-of-mouth publicity for your business.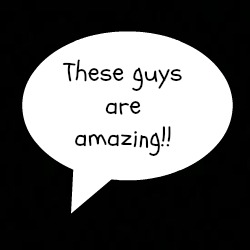 Learning what works
You are a business owner, a client and a customer. This gives you a superb opportunity to see what works, learn from it and apply it into your own business.
Here's what I mean:
You are a client: As a client, what level of service impresses you so much that you want to tell people about it?
You are a customer: As a customer, what products or buying experiences impress you so much that you want to tell people about it?
You are a business owner: As a business owner, what can you learn from the above examples that you can adapt and use, which will impress people so much that they have to tell everyone about you?
How to make this work for your business
Think of the last time you found yourself raving to your friends about an amazing product or service. Then, answer these 2 questions:
What was it, specifically, which impressed you so much?
How can you incorporate that 'wow factor' into your products or services?
Note: Don't worry that the examples you have found are from outside your industry. The most successful word of mouth strategies I have developed for my clients were all imported and adapted – this is part of the reason they stand out so powerfully and work so well.
Spend some time on this. Get it right and your business can attract that same, amazingly valuable word-of-mouth publicity. Need help? I'm here.
Let's grow your business!
I can help you build a more successful business, increase your sales and boost your profits. To find out how,
read this
.