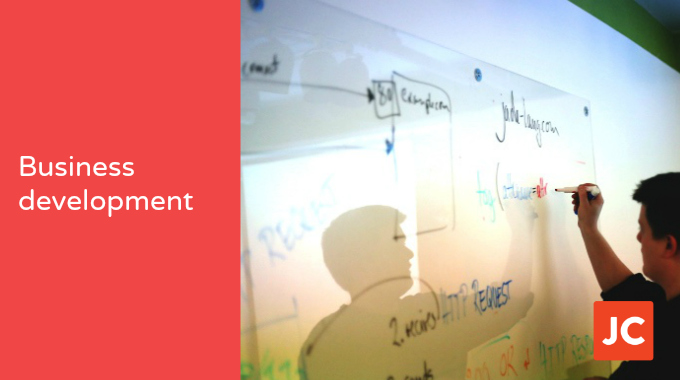 People often talk about the cost of failure.
However, we seldom consider the huge price we pay for avoiding failure. Here's what this means for you and your business.
Fail safe?
I receive hundreds of emails every week, from 2 very different groups of business owners.
Those who want me to help them grow their business.
Those who want me to show them a fail safe, risk free way to grow their business.
The challenge with business owners in that second group, is that nothing in business of any value comes without the risk of failure. Their fail safe approach is actually the riskiest thing they can do.
The price you pay for playing it safe
By playing it safe, you:
Fail to get noticed. To get noticed you need to stand out, which is risky.
Fail to deliver exceptional work for your clients. To do exceptional work, you need to risk being different from the average provider. That's risky.
Fail to be remembered. To be remembered, you need to risk doing something memorable.
Fail to attract word of mouth referrals. We only remark on a business when it does something remarkable. It's risky to deviate from the norm.
Fail to attract the best clients. Only exceptional business owners attract the best clients and being exceptional is risky. What if people laugh at you or ignore you?
Fail to earn the most rewarding fees. It's easy to quote for work, knowing your fee is around average. You risk losing quotes, if you quote what you're worth.
Fail to work on the best projects. The best projects go to those who think outside the box… the mavericks. That's riskier than doing average work.
Is that really the kind of safety you want?
Safe to fail
Instead of adopting a fail safe approach to business, maybe a safe to fail approach would serve you better?
No, I am not talking about deliberately setting out to do things wrong.
I'm talking about allowing yourself the freedom to step beyond average… to make mistakes occasionally, learn from them and improve. This is how all progress is made, yet very few small business owners embrace it. Instead, they keep on repeating the old, familiar, ineffective patterns — because it feels safe.
Overcoming the fear
If you find yourself working hard, for too small a reward, you are avoiding making at least one important decision, which you believe is too risky. The fact that you're avoiding it, means the fear is winning.
Call the fear out. Look at the upside of making that decision. Ask yourself, what if it works?
In short: We can either choose to focus on what we want or focus on what we fear. We can be lead by what inspires us to do our best, or what scares us into playing it safe.
The choice is ours.
Let's grow your business!
I can help you build a more successful business, increase your sales and boost your profits. To find out how,
read this
.