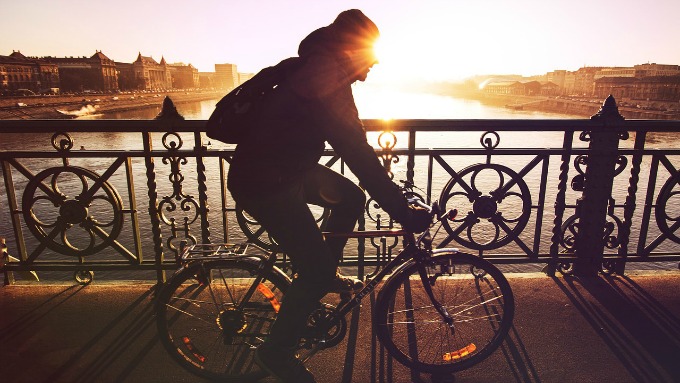 Today, I'd like you to think about building the perfect business. A business that rewards you in every area of your life. No compromises!
To start, let's look at Paul. Paul is 74 years old. He's still working in the same industry as he was when he was a teenager. He's still working hard too. In fact, he's recently created a new project and is working like crazy to promote it.
He isn't in it for the money.
How can I be so certain? Simple: The guy I'm talking about is Sir Paul McCartney.
Loving what you do
I don't prescribe to the theory that if you just do what you love, you can make a successful living. My experience is that most often, it's the other way around. I've found that successful people tend to love what they do. The way I built my business is an example of this. And more importantly, you can do the same.
Allow me to explain.
The marketing profession can be REALLY dull
I got into marketing in 1987 and immediately found the profession fascinating. However, working as a marketing consultant for my employers bored me to tears.
There were too many dull meetings.
12 hour work days were common. 5 hours a day is more than enough.
Lots of time was wasted in traffic and travelling.
There were too many boring clients.
I knew there had to be a better way.
So, when I started my own marketing business in 1995, I changed everything. And it worked. Beautifully.
In many ways, I haven't worked a day since.
I hand-pick my clients, so I only work with people I like, who have a business worth marketing.
I don't need to pitch for new clients, I attract client leads and accept the most interesting ones.
I work from a high-energy digital studio, rather than a boring office.
I start every morning with exercise, so I am energized for the day.
I work fewer hours than anyone I know. Way, way fewer hours.
I work with business owners worldwide, but let technology do all the travelling.
And all of this was possible, because I marketed my business intentionally, to build the business I truly wanted.
That's why every day, I get to do what I love. If God gives me the strength, I hope to be doing this for the rest of my life.
Redesigning YOUR business model. Improving your quality of life
You deserve to own a successful business, which makes you feel happy, motivated and inspired. On every level!
This means picking your clients, not allowing them to pick you.
It means earning enough to support the lifestyle you want, not lowering your quality of life to match an income that's too low.
It means having the freedom to spend time with your family and friends every day, not just the weekends.
It means truly enjoying life every day, not just when you're on vacation or retired.
In short, you are free to build whatever kind of business you want. If you want a business that truly inspires you, I can help.
Here's an idea: Let's grow your business! I can help you build a more successful business, increase your sales and boost your profits. To find out how,
read this
.