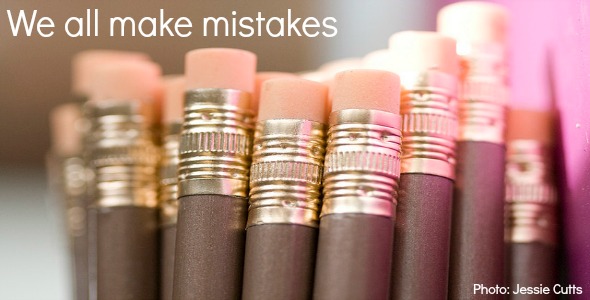 So, you made a mistake. We all make mistakes. Every one of us.
However, it seems we react to the mistakes we make in one of two very different ways:
Some people choose to relive their mistakes over and over. They allow the feelings associated with past mistakes, to make them feel miserable in the present. They allow past mistakes to control what they believe they are capable of today.
Other people make a mistake, look for the learning, then move on.
Learning then moving on
I have been in both camps over the years. I've discovered that learning from the mistakes I make and then moving forward with the lesson learned, is massively more productive. It's also a great deal less stressful and makes life far more rewarding on every level.
Choose today, to free yourself from the pain of revisiting past mistakes. You deserve better than that!