Thanks for stopping by.
My name is Jim Connolly and I have worked in marketing for 26 years, with my own successful marketing business since 1995. I specialise exclusively in helping small business owners to make massively more sales, boost their profits and grow their businesses. I achieve this by sharing my most powerful marketing strategies with them and then showing them exactly what they need to do, to achieve ongoing, amazing results. You can find out more here.
Typically, my clients range from entrepreneurs and start-up business owners, to those with established businesses, who have decided it's time to bring in some professional marketing help they can trust.
Marketing Blog Achievements
Currently, almost 60,000 people receive updates from this blog when each post is published.
Jim's Marketing Blog was also recently listed as the UK's most influential marketing blog. It also scored as the 2nd most influential blog across; social media, SEO, design, start-ups and technology – as reported in The Guardian Newspaper here. This blog was also listed in the world's "Top 10 sales and marketing sites" by SAP, the world leader in business software.
Jim's Marketing Blog is ranked on the most highly respected list of marketing sites in the world; Advertising Age's AdAge Power150 (see orange badge below.)

I also write for Microsoft on their small business blog and my work has been referenced dozens of times in The New York Times popular Small Business Section.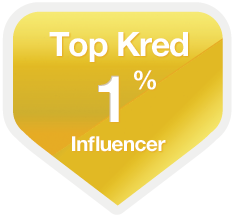 However, I'm best known for my work with small businesses – Helping them make more sales, win more clients and boost their profits, via my unique, powerful marketing services.

Let's talk
If you run a small business and you want to make more high quality sales than ever before, I can help and I would love to hear from you. You can find out more here or call me on 01427 891274  / (international) +44 1427 891274 or use the contact form below.
I look forward to hearing from you!