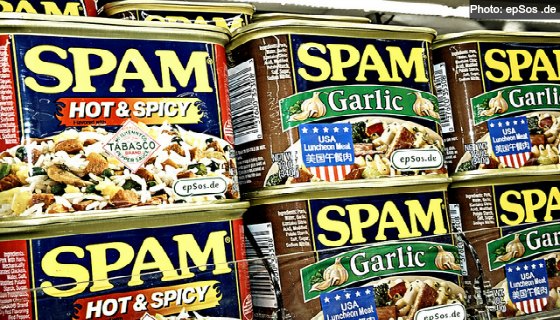 Around 30 people email me every day, with some kind of pitch. They do this, even though I specifically ask people not to pitch me, on the contact page of the blog.
They think their email is somehow special
They spam me, because they think that spamming is something that other people do. It's OK for them to ignore my request, because they think their pitch is different.
It isn't. In fact, the type of people who use that uncreative, pushy 'spray and pray' approach to email marketing, never have anything interesting to say.
The rules apply to all of us
Here's the thing: No matter how special, ethical, important or valuable we believe our message is, the rules of effective marketing still apply to us. Spam is spam, even when we do it.
If you want people to take notice of you, do something worthy of their attention and make it easy for them to share. Build an email marketing list, from people who give you permission to email them.
If our message is genuinely of use or interest, the first 10 people who hear about it will each get us another 10, who will do the same, and so on…
If we have to keep pushing our message, because too few people are sharing it, it's time to make what we're doing more attractive – not more annoying.