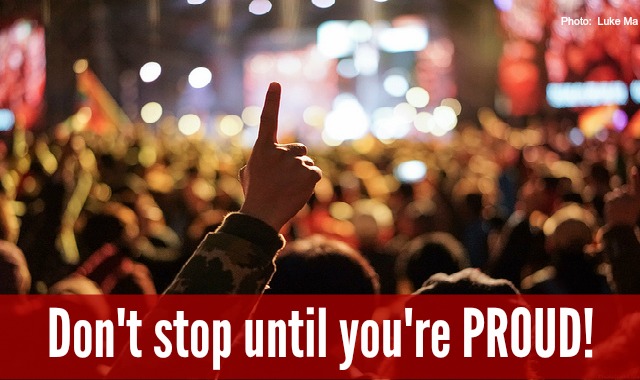 How hard should you work?
How successful should your business be?
How much should you care?
How long should you spend delighting your customers?
How many times should you try before quitting?
The answer
One way to decide is to keep going until you're proud of what you've achieved. To keep pushing until you feel certain that you have given it everything – nothing left on the table.
I can't think of many situations in business, if any, where that mindset won't improve your performance enormously.
The next time you're wondering what to do, remember: don't stop until you're proud!