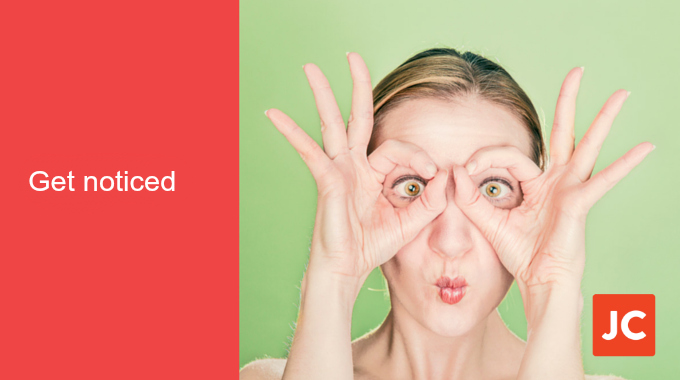 Enthusiasm is contagious.  It spreads like a virus, infecting everyone who comes into contact with it.  In today's post, I'm going to share some ideas regarding how you can tap into the viral power of enthusiasm, to improve just about every area of your sales and marketing!
Enthusiasm, sales and referrals
One of the finest testimonials I ever heard, regarding the power of enthusiasm in sales, is this:
A successful sale always starts with the transfer of enthusiasm.
As a direct result, by speaking or writing with enthusiasm, we increase the sales potential of every commercial interaction we have.  Of course, this also breeds confidence and when people feel both enthusiastic and confident about us and our services, they not only buy from us; they also feel confident recommending us to their friends too. Think about it, when was the last time you recommended someone or something, which you had a bad feeling about?  Never, right?
Enthusiasm in business
Given the incredible power of enthusiasm, I find it mind blowing that the vast majority of business owners sound so pedestrian, when communicating with the written or spoken word.  For example, we get those marketing emails and letters, telling us; "I have some information you may be interested in regarding our new XYZ service."  Instead of; "I have a great idea to share with you Bob, which will be of genuine value to you and your business!"  The latter message inspires confidence and is motivating, for former message does nothing.
Some people confuse enthusiasm with cockiness.  They think that by standing firmly behind your products or services, that you somehow sound pushy.  The reality could not be further form the truth.  The reality is that by sounding meek and pedestrian when we speak about our business, we do ourselves a huge disservice.  We show ourselves to be less than we are and our services to be less than they are too.  We give those who see our messages every reason to doubt us.  That's an insane way to market anything!
The power of enthusiasm in your business
If you genuinely believe that your business offers great value or amazing service, SAY SO!  Spread your enthusiasm all over the marketplace.
Here's a quick tip.  Review your marketing messages, online and offline, and check to see if you have pumped your enthusiasm and passion into your copy.  Ask yourself:
Will people read what you have written and feel inspired?
Will people hear your message and feel motivated to call you, email you or visit you?
Will they hear what you have to say and feel compelled to learn more about you, your business, products or services?
If not, that message is almost certainly massively under performing.  Either rewrite these messages yourself or (recommended) find a copywriter who can put into words, the passion you feel for your business and your complete confidence in your products or services.
Photo: Kodomut