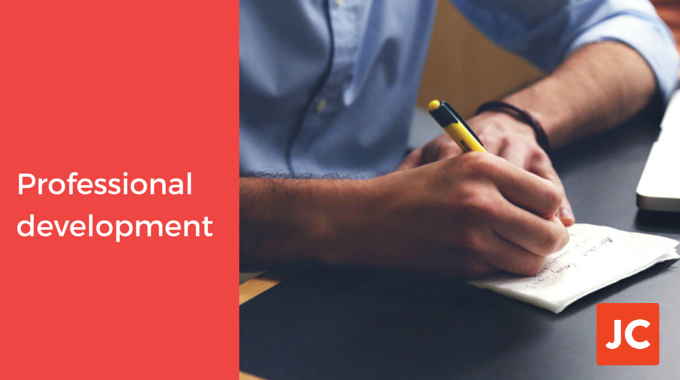 There are 2 ways to think about the work you do.
Something you have to do in order to make a living.
Something you love to do.
Interestingly, the work itself has little impact on the way you feel. However, the way you feel has a huge impact on the work you do and the results you achieve.
In fact, you can significantly improve your success in every area of your business, if you improve the way you think and feel about it.
Allow me to explain
A common example of this happens when someone changes employers. They stay in the same industry and do a very similar job, yet they become far happier and more successful. Their job description, goals and targets remain almost the same. However, their new environment completely changes how they feel about what they do. It nurtures them. It inspires them to do their best work, which is followed by better results.
My friend Joanne did this a few years ago. Although her career had stalled with her previous employer, she earned a series of promotions with her new employer.
My story
Here's the thing: As a business owner, you're free to improve your working environment whenever you wish. I know from personal experience how effective this can be.
I decided one day to make what I thought was a relatively small change to the way I work. Instead of working from my office, I decided to rename my office… my studio. Initially, the actual room itself looked pretty similar. However, it immediately improved the way I felt about work. I felt more creative.
Soon, the room I worked from looked totally different. It went from being a traditional office with everything you'd expect, to a creative studio. Suddenly there were pencils, pens, paper and notebooks everywhere. My desk was replaced by a huge table, which gave me more room to create and play with ideas.
It completely changed the way I felt about work. It improved everything. I went from working in an office to making things happen in a studio. That was 15 years ago and remains one of the most productive things I have ever done for my own business.
How to make this work for you
One of the reasons people start a business of their own, is that they want the freedom to do things their way. It's easy to forget this. It's easy to wake up one day and find you have created a business, which is far less enjoyable and less rewarding than it could be.
If that sounds like a familiar story, here are a few areas where you can improve things.
You can improve your working hours. Make them more flexible.
You can start working in a studio, the way I did.
You can fire your over demanding clients. [In fact, this one is essential. You can not be successful with lousy clients. Period]. Here's how to do it.
You can create interesting new products or services.
… you get the idea.
It's your business. You make the decisions. So, build a business that you love.
Then watch what happens to your results.