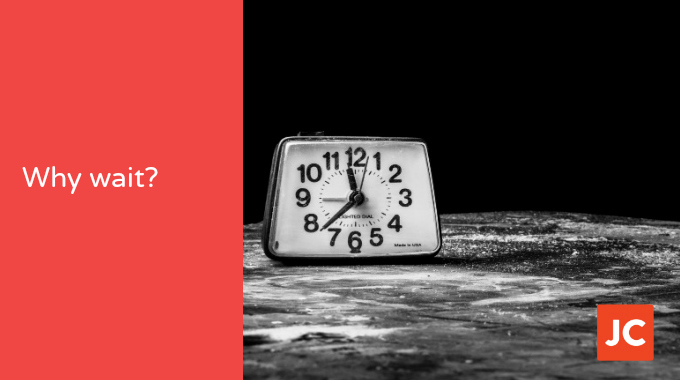 This is the right time.
Putting off decision making is not connected to making better decisions. No one procrastinates their way to success. Once you have the information you need, it's time to quit stalling. It's time to stop making excuses and take action.
Why?
Because business owners who take too much time, find that LATER usually becomes NEVER.