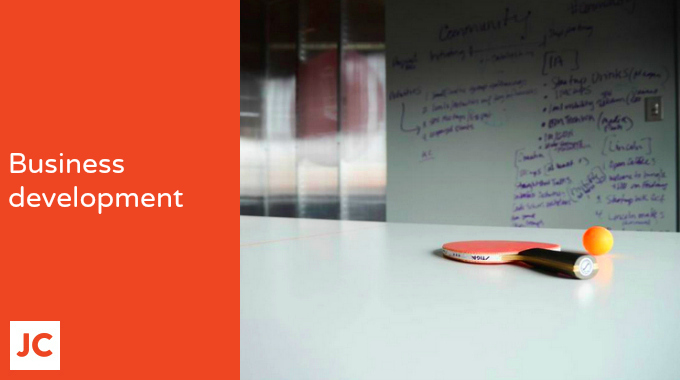 The most talked about way to grow your business, is to attract new customers or clients, [herein called customers].
However, it's not the only way. It's certainly not the fastest way. In fact, if your main focus is just on attracting new customers, you're needlessly leaving money on the table every day.
So, here are 2 additional ways to quickly and significantly boost your revenues and profits.
Increase the average transaction value
No, I'm not suggesting you simply increase your prices or fees; though if these are too low you certainly should.
Instead, I'm suggesting you find out more about the needs of your customers and provide products or services, which address those needs.
It's massively easier, less expensive and quicker to sell a 2nd or 3rd product to an existing customer, than it is to attract 3 new customers.
The essential thing here, is that the new offering is based on satisfying their needs. It's all about them. So, look after them and their interests. When you do this, you will be offering your existing customers, people who already trust you, highly valuable new products and services.
That's a sustainable, high profit way to grow a business.
Increase how frequently they buy from you
Think about it: If your existing customers were to buy from you twice as often as they do now, your revenues would be twice as high. Often, profits would be more than twice as high… depending on the kind of business you own.
The process of increasing the purchasing frequency of your customers is relatively easy, with a little creative thinking.
For example, when my local coffee shop started providing a book club on Tuesday evenings, people who seldom visited now came at least once a week. Bookworms like me quickly told our friends and it became a smash hit. Of course, because these bookworms now know the team at the coffee shop and how great the coffee is, they use it as their regular coffee shop.
Look for ways to inspire your customers to buy from you more often. Make it easy and make sure it's based on what's best for them and their interests.
Bonus tip
If you want to make even greater gains, put a customer retention plan in place. Business owners often focus their marketing time and energy on attracting new customers, with too little thought for retaining their existing customers.
Survey your customers.
Ask them how you're doing.
Invest in providing an exceptional customer experience.
Give them every reason to stay with you and no reason to switch to another provider.
And finally folks!
I hope you found these ideas useful. More importantly, I hope these ideas inspire you to do something, which helps you grow your business.
Tip — Here are some proven tips, with lots of examples, on how to build a successful business.