Today, I want to recommend a wonderful, free resource to you. I'm talking about (drum roll please) the PicMonkey app!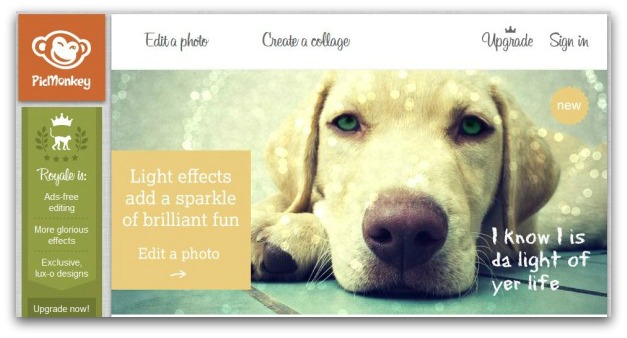 PicMonkey and me
In short, PicMonkey is a web based app you can use for free, to edit photos and create designs. However, that brief description does not do the app justice. Not even close.
PicMonkey has become an invaluable resource for my blogs and websites. Just to qualify that, since last winter, almost all the graphics you see on this blog were either created or edited using PicMonkey.
From Photoshop to PicMonkey
Previously, I used Adobe Photoshop to compress images, resize images, fix images and place text on images. Photoshop is one of the best pieces of software out there and has an almost endless number of great, professional features. However, for someone like me, who just needed to quickly make images for blog posts, using Photoshop was like using a Formula 1 car to go to the shops.
With PicMonkey, I can do everything I need in a fraction of the time. Also, because it's web based, there's no need to install (or buy) software for all my devices. I just visit the site and am working in seconds. This also means that it works fine on Windows, Mac and Linux.
How free is PicMonkey?
Some products offer a free version, which is either time-limited or so scaled down as to be of little real value. With PicMonkey, the majority of the features are available free of charge.
In many cases, people will upgrade, not because they need the premium features, but because they want to show their support for what is a superb service. I use it daily and have not found anything I have needed to do, which required a premium account.

I can not recommend this amazing app highly enough. It's fast, easy to use and a superb productivity tool. Give PicMonkey a try.
If you are a blogger, or want to make images for Facebook, Google+ etc, it could be just what you're looking for.
If you want lots more tips and ideas like this, click here and get future posts delivered to your inbox!