Just as shouting loudly for too long will cause you to lose your voice, blogging for traffic can do the same.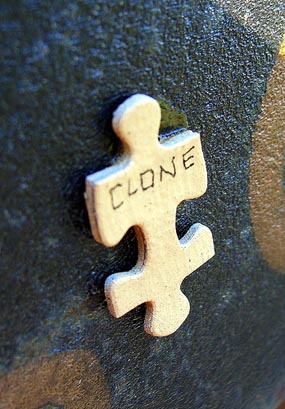 Focusing on traffic (numbers) ahead of people, will influence what you say and how you say it.  The challenge with that approach is that it's hard to get your voice heard, when it's simply part of the noise created by all the other people, saying the same things.
Yes, if your business model is based on how many page impressions you can create, it may be a useful strategy.  This is not the case for 99.9% of people though.  Our success is linked to the relationships we build with the PEOPLE behind those traffic numbers.  This means allowing your readers to connect with you.
The numbers
If I were to write posts here just for "the numbers," this blog would cover far fewer subjects and read very similar to every other traffic focused, marketing blog.  I would be trying to tie in my blog posts to recent news events.  I would also jump on every new social media bandwagon and blog about it.  I would regularly have to use infographics. I would bore the shit out of you, talking about the latest crazes on Twitter.
That approach may attract traffic to this site, however, those people would leave just as fast as they arrived.  Why?  Because there are thousands of sites already writing those posts. I would lose my voice in all that noise.

Amplifying your voice
What gives you your voice, is your ability to share what you think.
Your thoughts
Your words
Your opinions
Your insights
The irony here, is that it is the people with the least generic approach to blogging, who often have the largest and most engaged readerships.  These are the blogs we share and link to the most often, because they have something interesting to say.  Those links (sometimes called inlinks or back links), are the single biggest factor in the volume of traffic a site gets from search engines.
By blogging about our area of expertise or professional interest, using out own voice, we are far more likely to motivate people to want to share what we have to say and link to it too. This is a very liberating message, for those who connect with what it means!
If you want to build a great community of readers and prospective clients, have something worth saying and say it well.  Say it in your own voice and give yourself permission to be human.  That's what makes you unique.
Let's work together and grow your business. To find out more click here!
Photo: walknboston