Did you know that the free information I offer you here, is just a fraction of what I share each week?
Here are the places where you will find the majority of my free work.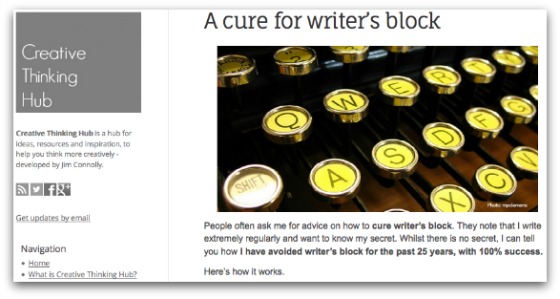 I write far more frequently on Creative Thinking Hub. It is sometimes updated several times a day! It's a website dedicated to sharing ideas, to help you solve problems and think more creatively. You can find it here.
Let's get social
I share ideas and useful resources every day on Twitter. You can join me on Twitter here.
I also share ideas and resources on Google+. You can join me here.
I have an active Facebook page, which you can join me on here.
Please say hi when you connect with me. It would be great to hear from you!