The primary design task of any newsletter, website or blog, is to ensure the content is as readable as possible. The design should work like a picture frame and enhance, not hide, your work.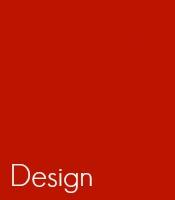 I was on a site earlier, where the design was so loud and busy, that it was hard to find the actual content. When trying to read the content, the rest of the site was so distracting that I left after just 30 seconds or so.
Most newsletters are just as bad. Instead of focusing on the message, they're packed with distractions. Lots of different font sizes, colours, options, boxes and buttons — all getting in the way and breaking the reading experience. As a result, their actual content gets very little attention… and the newsletter providers wonder why their readership isn't growing.
The poor readability epidemic
Unreadable design is such a huge problem now, that there are apps that try to combat it. Readability is maybe the best known.
Take a look at the design you use for your newsletter, website and / or blog. If the content is playing second fiddle to the design, change the design. After all, it's your content that people come to you for and your content, which builds your relationship with your readers.
A quick tip: Clear, big fonts and lots of white space work better than almost anything, when it comes to making your content stand out.
Let's grow your business:
I can help you build a more successful business, increase your sales and boost your profits. To find out how,
you need to read this
!