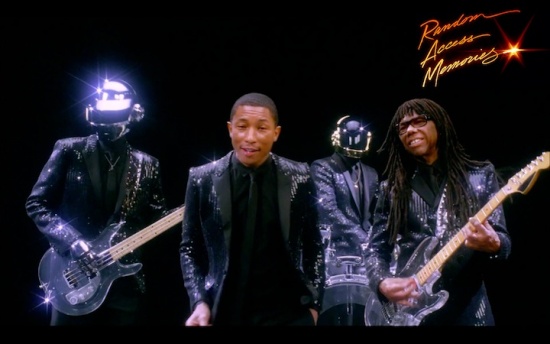 I have spent a lot of time this week, looking back at 2013. I have been looking for lessons, which I can invest into the year ahead.
In this post, I share my biggest, most valuable lesson with you… PLUS a truly inspirational story!
Almost anything is possible
What did I learn? Well, it was not so much a lesson and more of a powerful reminder.
It was this: Almost anything is possible. No matter how bad things may be right now, with courage, hard work and passion, you can achieve almost anything.
Here's what happened
I had no idea at the start of 2013, how big an impact a music track was going to have on me.
The track was Get Lucky, by Daft Punk, Pharrell Williams and my friend, Nile Rodgers. The tune was to become a record-breaking, worldwide smash hit.
The success of Get Lucky (and the whole Random Access Memories album), helped catapult Nile Rodgers back to the top of his industry.
Here's the thing: Just a few years ago, Nile's 2013 success with Daft Punk would have seemed impossible!
Why?
Because in late 2010, Nile was diagnosed with aggressive, stage 3 prostate cancer! This was just before I got involved with the promotion of his autobiography, Le Freak.
No luck required
The irony of the title 'Get Lucky', is that I have never met a harder working person than Nile Rodgers. The success he achieved had nothing to do with luck. His rise back to the top (he was already one of the most successful record producers in history), was about courage, hard work, passion and belief.
His continued success since his 2010 health bombshell has been incredible. Nile Rodgers has been an inspiration to me for years, but never more so than today.
In short: No matter how bad your situation is, never quit. With courage, hard work, passion and belief, you can turn almost anything around.
Image: Columbia Records
To your success,


Jim Connolly
Your marketing mentor
I'll help you build a more successful business, increase your sales and boost your profits. To find out how, click here!