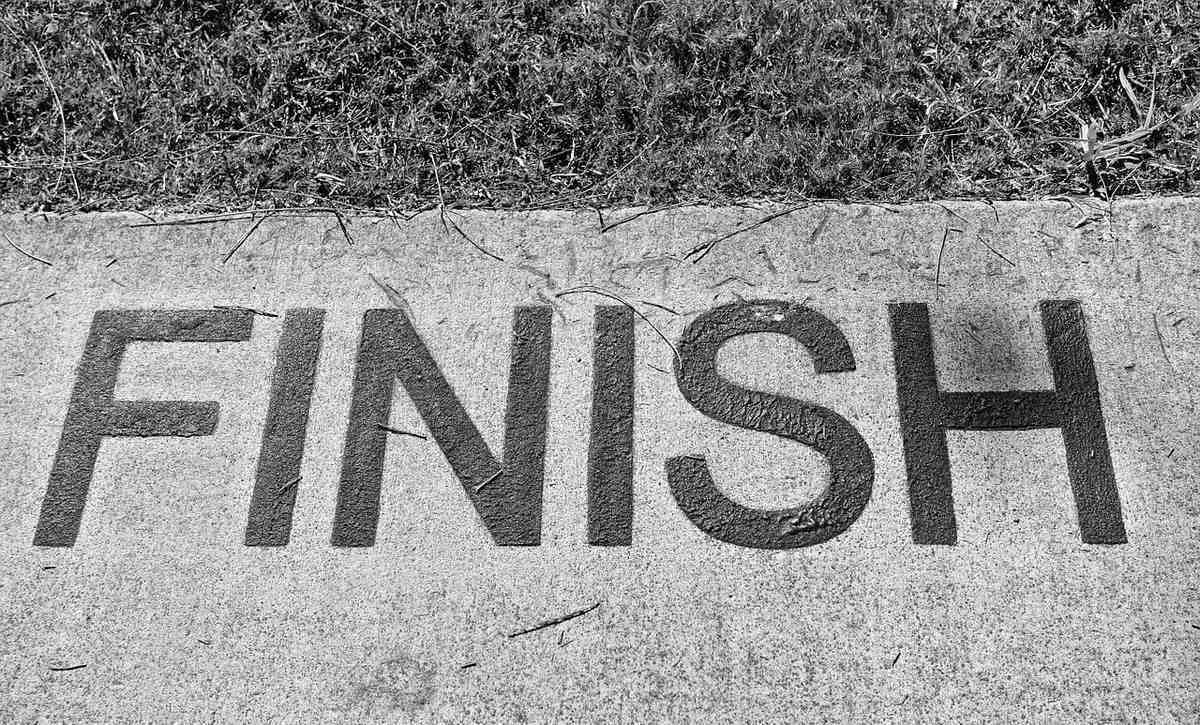 It's true. No one starts at the finish line.
But that's perfectly fine. Because our task as business owners is to cross the finish line. Not start there.
Yes, it's important essential to get started. But it's not enough. Anyone can start a project, work on an idea or set a goal.
However, success comes to those who:
Complete their projects.
Give their ideas the time and energy needed in order to fly.
See their goals through from inception to attainment.
I often hear from business owners, who are excited about an idea they have. When I speak with them a few months later, they're excited by a new idea. Their previous idea was abandoned, when the initial excitement was replaced with the reality of the focused work required, to bring their idea to fruition. So, they're now excited about their new, new idea. And a few months later still, it's the new, new, new idea that has their attention.
(Tip: Read this – Steve Jobs and The Power of Focus).
The importance of finishing
Before we start anything, we need to commit. We need to commit whatever is required to cross the finish line.
Because ultimately my friend, our commercial success will be determined by what we finish. Not what we start.
Here's an idea: Let's grow your business! I can help you build a more successful business, increase your sales and boost your profits. To find out how,
read this
.