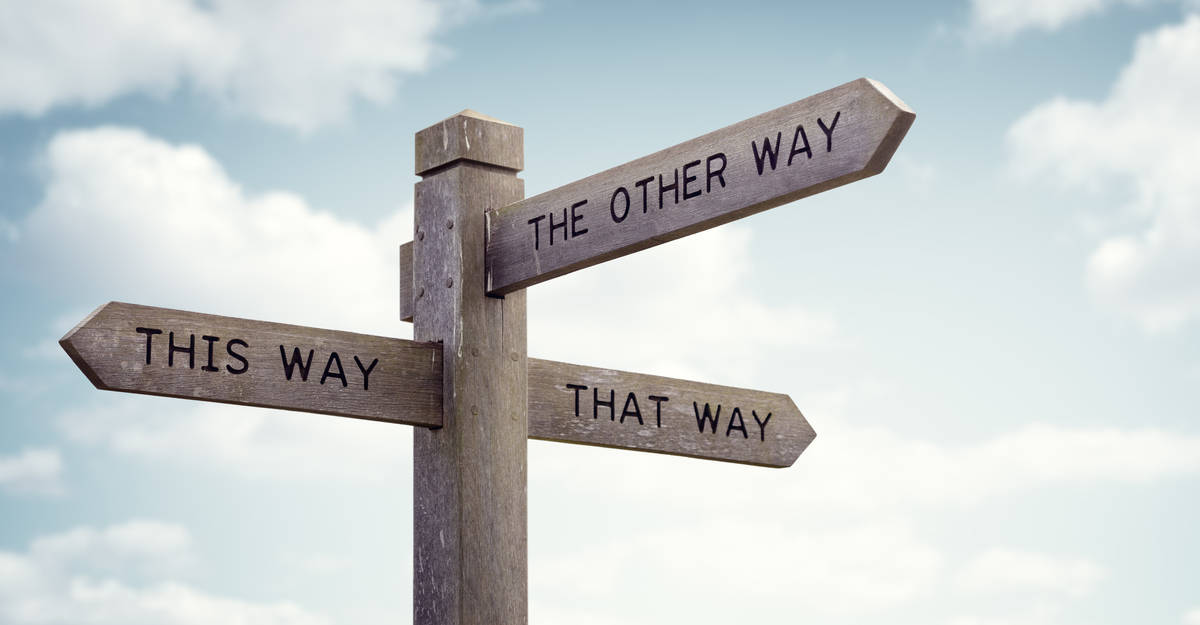 Photo: Shutterstock.
The road ahead is closed. Soon, a line of traffic gathers…
One driver does a U-turn, and confidently heads off at speed in the opposite direction, before turning down an adjacent street. Seeing how assured this driver looks, other drivers follow him, then other drivers follow them. The initial driver has no idea where they're going. And now they're all lost, wasting their time and running out of gas!
Here's why I'm telling you this and what it means for you and your business.
The most dangerous mistake in marketing
Following the marketing tactics of your competitors has the exact same effect. You've no idea if their marketing is working or if they're running out of time and gas. Following them is a risky bet. And the odds are massively against you.
Allow me to explain.
Here's just one extremely common example of how the odds are stacked against you. It comes from the world of advertising.
Advertising providers give ads away to companies, knowing that when a company's competitors see their advertisement, they're likely to also advertise. Your ad is simply bait, to hook others in your industry. Google and Facebook offer free advertising coupons all the time, knowing as soon as you use them, they win. They've done the numbers. They know a subset of competitors will assume, the ads MUST work, if (whoever) is advertising there.
And yes, this follow-the-follower approach applies to every area of marketing, not just advertising.
If you're not attracting enough new clients or making enough sales, stop following the equally lost. Quit dabbling. Make informed decisions, based on how to do the right things correctly.
We're heading into extremely uncertain economic times. This means more of your competitors will up their game and stop dabbling. At times like this, hunkering down and hoping things will magically improve isn't a smart strategy.
Grow your business with my
Marketing Mentor Program!
I can help you build a more successful business, increase your sales and boost your profits.
Here's how it works
.