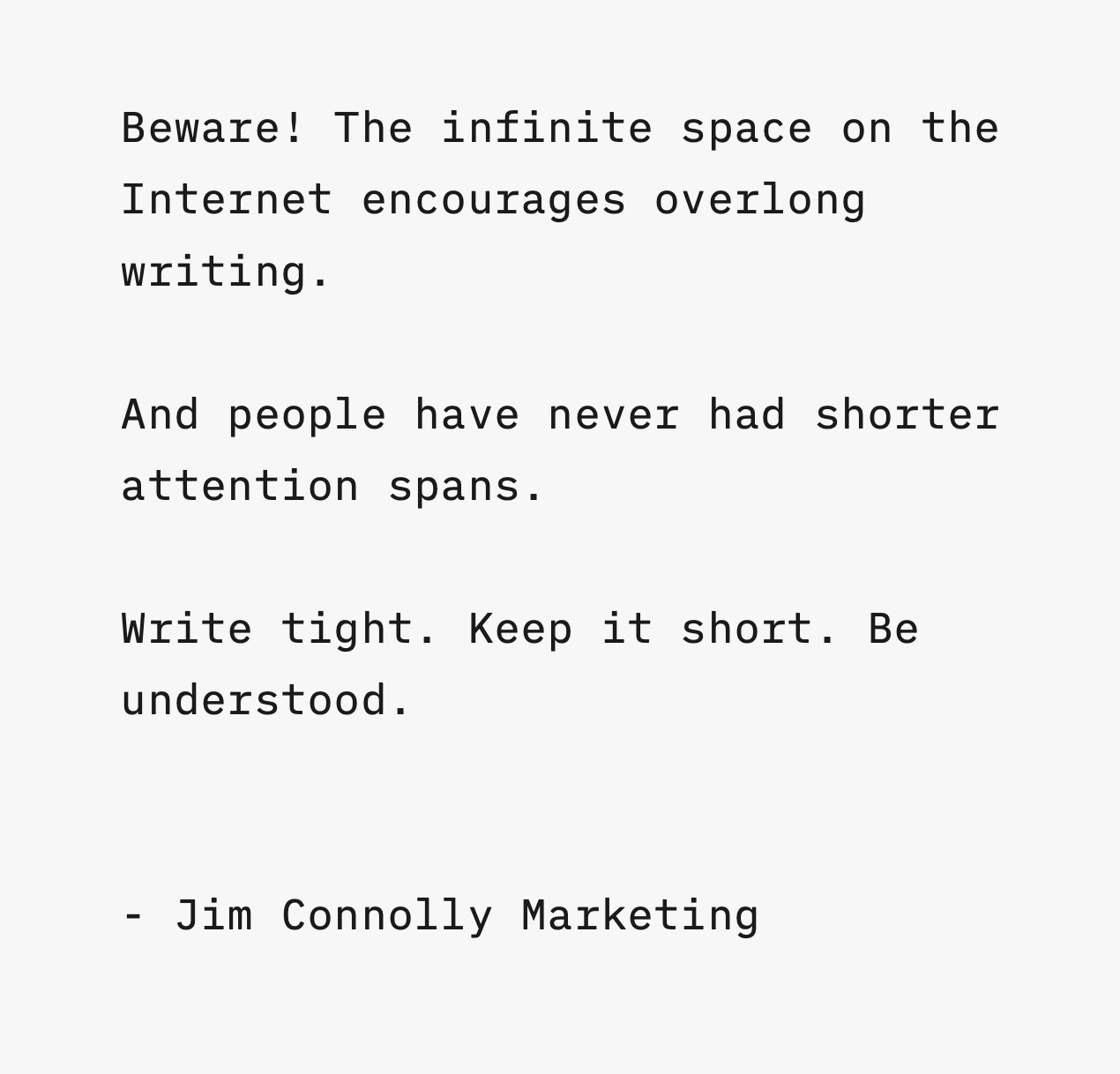 People's attention span has never been shorter. This includes your prospective clients or customers.
As you'll know if you've followed my work for a while, I'm an advocate of learning how to write short. Not for everything you write. Just for those times when space is limited or you want to get an extremely focused message across.
Here are some marketing specific examples.
Email subject lines.
Tweets.
Event hand-outs.
Store signs.
Messaging on products / packaging.

Political slogans.

Headlines.
Banners.
Advertising copy.

Social media profiles.

Flyers.
Vehicle signage.
Website buttons.
Calls to action.
That kind of thing.
So, what's the problem?
By default, most business owners write long and see no reason to write short. And it's perfectly understandable why this happens.
Think about it.
The internet provides you with endless writing space. You can add an unlimited number of pages to a website, with an unlimited number of words on each page. Your newsletter or marketing emails can be as long as you wish. In other words, you have far more space than you need.
So on the face of it, you have very little motivation to write short.
Except you really have.
The rewards are huge.
That's why I strongly recommend you learn to write short. It's a great way to improve your email open rates, get better advertising results, improve your click through rates, get prospects to take action and lots, lots more.
To get you started, here's some tips on how to write short, from the best writers in the world.
Grow your business with my
Marketing Mentor Program!
I can help you build a more successful business, increase your sales and boost your profits.
Here's how it works
.