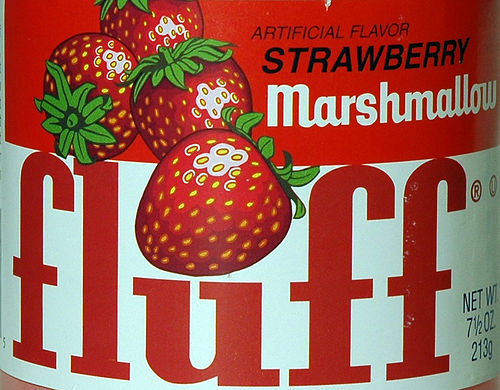 Fluff is your enemy!  The kind of fluff I am referring to here, is the overly long copywriting, which takes your powerful marketing message and dilutes it into something weak and uninspiring.
To be or not to be?
When I started studying copywriting back in the 1980′s, one of the first lessons I learned was the importance of brevity.  Keep it short and simple.  When Shakespeare wrote his final work, after decades spent writing thousands and thousands of words in longhand, I wonder if he knew that his most famous quote would contain just 6 words and that they would each contain 3 letters or less?
"To be or not to be." Short. Powerful. Easy to remember. Perfect!
As a copywriter, I know that the sooner I can make a point, the more likely it is that people will read it.  People are super-busy these days, with little time to wade through acres of vague, pedestrian copy.  If I can get the value of a 1000 word post into 400 words, I know I have achieved something.  I will have taken 1000 words worth of value and concentrated them into a powerful and compelling 400 word marketing message (or blog post / landing page etc.)
How can fluff be killing your business?
In order for you to generate inquiries or sales, your marketing copy must motivate people to take some kind of action; click a link, email you, subscribe to your newsletter or call you etc.  Most small business marketing has horribly poor conversion rates.  It's vague.  It often rambles and usually tries to achieve too many different things at once.
If you want to see an immediate, measurable improvement in your marketing response rates, learn to de-fluff your copy.  Make each piece of copy, direct the reader to do one thing and don't deviate.
Do you see that simple 2 sentence box below this post?  (If you read this via email, click here.)  Those 2 sentences generate thousands of page views every week.  Here's why:
The message is focused exclusively on just 1 service.
It is aimed exclusively at just 1 group of my readers.
It asks you to do just 1 thing.
Short, targeted messages work.  You want proof?  I know, with 98% certainty, that you are a business owner or entrepreneur.  No, I can't see you from here, but that's who THIS blog is aimed at and as a result, I have a highly focused readership of great people.
Take a look at your marketing copy.  Check every place, where you use words as a way to communicate with your perspective clients.  Is each message focused on just one outcome?  Is each message trying to appeal to everyone or are they focused like a laser-beam on your target market?
In short: Cut the fluff!
Let's work together and grow your business. To find out more click here!
I help small business owners make massively more sales and boost their profits. To see how I can help you and your business,
read this.
Latest posts by Jim Connolly (see all)