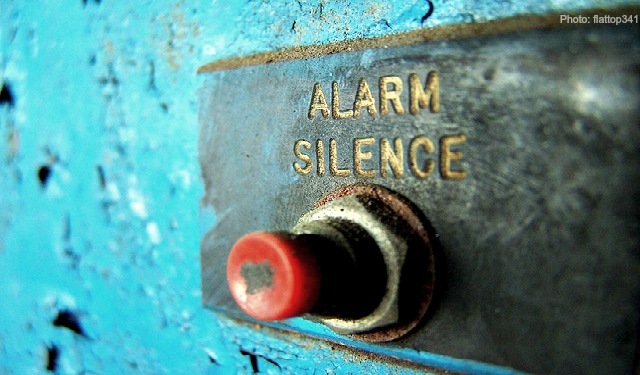 I was in a coffee shop earlier, when a guy with a very obvious hairpiece came in. He had natural, thick brown hair around his ears, with a jet black wig on top. Of course, no one mentioned it to him. People just pointed and smirked when he wasn't looking. Whether this chap needed the hairpiece for vanity or medical reasons, it's entirely possible he has no idea that his wig is so poorly matched to his natural hair.
The same happens regularly in business. Allow me to explain.
Think about it
We go to a website to check out a potential service provider, find the site looks amateurish and decide not to consider them. We don't then call them to let them know their site created such a bad impression.
We start reading a poorly written ad or marketing message and quickly discard it, because it's crap. We don't write to the company and tell them their content is terrible.
So, how do we determine if what we're doing is working for us? Simple. We ignore the silence and instead, look at the results generated.
For example:
Your website or blog should be a 24 hour business generating machine. If it isn't, it needs to be improved.
Your marketing messages should generate targeted sales or leads from your ideal profile of customer. If this isn't happening, it needs to be improved.
Start counting
Don't wait for someone to tell you your marketing is crap. Start counting!  Count the number of daily sales or sales leads your marketing generates. Measure your progress over the past 12 months. Look at your bank balance.
If you're not satisfied, fix what's broken. Don't just accept bad results. Get some expert help and turn it around. Those who ignore the lesson here, leave money on the table every day. Worst of all, it's 100% avoidable if you decide to do something about it.
Tip – If you found this interesting, you really should read: 4 Ways to attract more customers from your website.