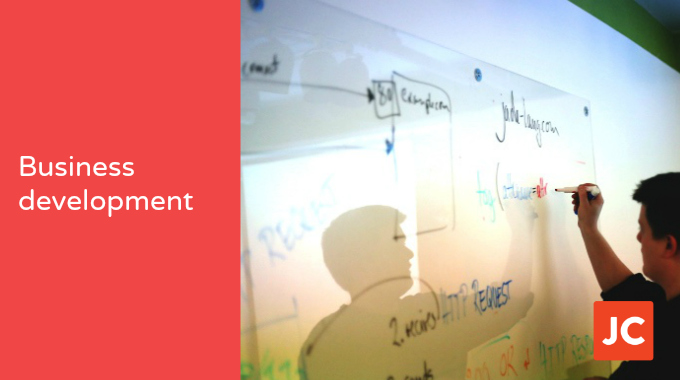 My good friend Jon emailed me this morning. He'd just used a new designer for a project and was so impressed with her work, that he wanted to show me what she did. He also said she was great to work with and recommended her to me.
Her work is indeed excellent and I passed her details to a contact of mine, who needs some work done.
Meanwhile…
All over the world, business owners will be getting up extra early. It's the day they attend their weekly networking breakfast.
Here's the thing:
If you have to attend networking events.
If you have to invest valuable time on Linkedin trying to generate leads.
If you have to pay referral fees or offer incentives for referrals.
… it's time to listen to what your business is screaming at you! It's telling you that your story isn't compelling enough — that people can't see enough value in what you do, to recommend you to their friends.
If your roof has a hole in it, placing a bucket below to catch the rain is not the solution. You need to repair the roof.
If your business isn't attracting enough referrals, pushing an uninspiring story to more people is not the solution. You need to figure out why people are not talking about your business.
We have a choice
We can be like the designer I mentioned at the beginning, who is attracting high quality business leads because her service is worth talking about. Alternatively, we can push an uninspiring message, which too few people talk about.
If you're tired (literally) of getting up ridiculously early, tired of wasting your time networking and tired of chasing people for referrals — stop chasing and start attracting.
Tip: Here's one of the most important posts I have ever written. It explains how to make your business worth talking about!