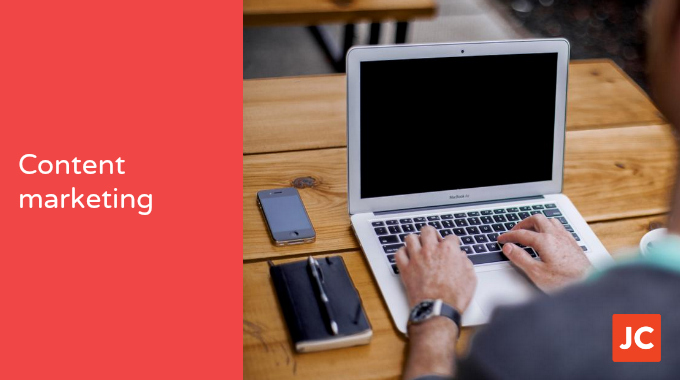 Would you like to turn your website or blog into a massively valuable asset for your business? If you just answered 'yes', it's entirely possible you will need to change the way you think about Internet traffic or visitors and page views.
Allow me to explain.
The thing about traffic
Here's what we know:
Internet Traffic doesn't buy from you or hire you. No. It's engaged people, who buy from you or hire you.
The challenge here, is that almost every blogger or small business owner is fixated with traffic. They have not yet figured out that 10 engaged readers, are of more value to their business, than 10000 people who only visited their site because of a click-bait headline or the latest, meaningless infographic.
As a result, we see people writing blog post after blog post, with titles like, "50 Magical Facts You Probably Never Knew About Marketing – number 17 will make you cry!", etc. People click the title, then leave. These bloggers then wonder why they get traffic, but no connection… no sales, business leads or subscribers. They think they have a conversion problem, when it's their whole, traffic first approach, which is screwed.
There's a place for list-based blog posts. I use them myself. However, they should be part of what you do — not the whole picture. Yes, you absolutely should write attention grabbing titles or headlines, but they must then be supported by content that fulfils the promise made by the AMAZING title.
In a nutshell: List posts and sensationalist, keyword-weighted posts and articles attract clicks… but without substance, they do not attract clients.
So, what is the answer?
Aim for meaning, rather than traffic!
Take a look at the titles below. They are the 10 most recent posts on Seth Godin's blog – which is also the world's most influential marketing site.
There are Kracos.
In search of meaningful.
Most likely to succeed.
The panda and the bicycle.
Micro marketing and the called bluff.
Worldview and stories.
Even better than an app?
Are you solving a problem or creating a problem?
What if you could love what you get paid for?
It's not about you.
You will immediately notice that the titles are interesting, not sensational. They are honest titles, which treat his readers with respect. Paradoxically, the honesty of those titles makes them stand out among an ocean of click bait titles. And yes, the posts are always of value, which causes his readers to return and share his work with their friends.
What do you want from your site: Traffic or business?
It's important to have goals for your website or blog, which are consistent with your business goals. For example, would 1000 more drive-by readers a day actually help your business in a meaningful way?
If what you really want from your site is a regular stream of high quality sales or client inquiries, stop trying to attract drive-by traffic with drive-by content.
Instead, aim to be useful and engaging. Showcase your expertise to your marketplace, by sharing valuable information in a compelling way. They will share your work with like-minded people, helping you reach more prospective clients or customers. Your readership will grow. You will be building a community or tribe, which increases in value all the time.

That's where the value is — not chasing drive-by traffic!
Grow your business with my
Marketing Mentor Program!
I can help you build a more successful business, increase your sales and boost your profits.
Here's how it works
.