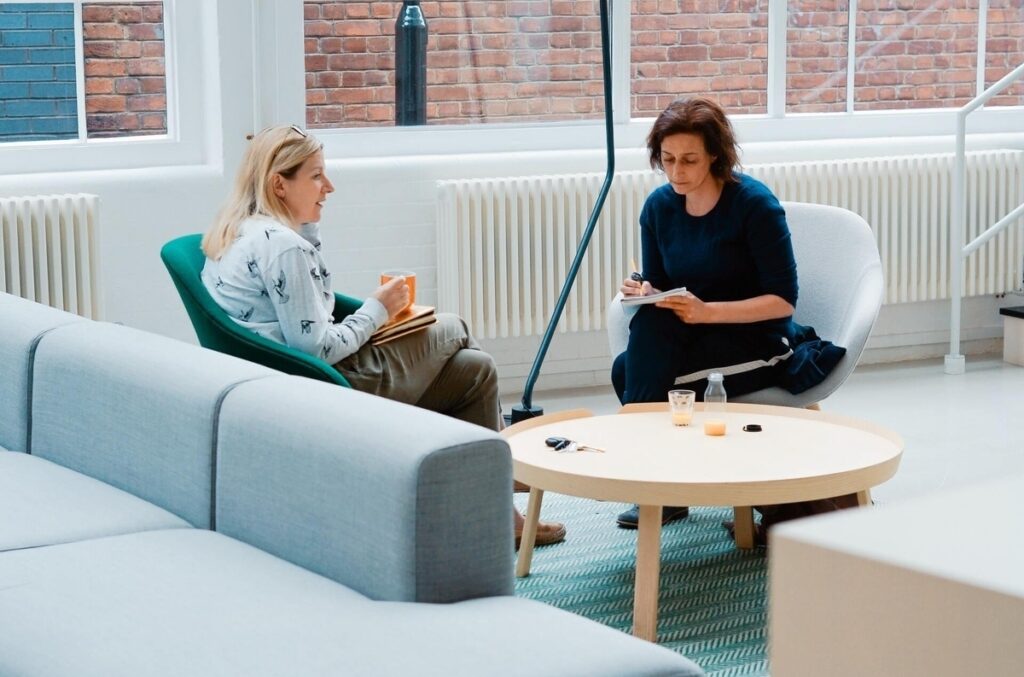 Image: Toa Heftiba
Yesterday's post attracted a lot of feedback. People wanted to know how to tell in advance if their business idea will succeed (product, service, opportunity, etc.,) is likely to spread and succeed.
To answer that question, let's look at what happens when you share a truly exciting idea or opportunity with someone.
They lean forward as you're talking. You have their attention. They're listening intently.
Then they try and find a way to get involved with it. They can sense the promise of the opportunity. So they want in. For example, they'll ask you if they can tell their friends about it or place a pre-order; you won't have to ask them. That's because great ideas have legs.
Reaction to an average or below average idea looks VERY different.
People nod politely.
Many will tell you they think you're onto a winner.
But that's about as far as it goes. Because average ideas lack legs. More about legs in a moment.
Why am I sharing this with you?
I hear from small business owners regularly, who've wasted time and money developing dud ideas, after misinterpreting the feedback they received. This need not happen to you, so long as you know what to look for.
How to know if your business idea will succeed?
Start by filtering everything!
Never make a commercial decision based on surface-level thinking. Filter everything for accuracy.
Before you accept any feedback, remember that people often tell you what they think you want to hear, rather than what they actually think. Their intentions are good. They want to encourage you or be supportive. But their misplaced kindness can lead you into a huge commercial loss if you accept it on a surface level.
As I said yesterday, it's what people do that counts. Focus 95% on what they do when you tell them about your idea… and 5% on what they say.
Here's how: Look for how eager they are to get involved, without prompting from you to take action. Just explain the idea clearly. Then watch!
For example.
If your idea is a business product or service and includes a pre-order option, did they want to pre-order without you asking?
Did they ask you for a second meeting?
Did they request a sample of the product?
And did they ask if you'd like to demo the idea or give a presentation to their colleagues, boss or friends?
The key is to be guided by what they do, far more than what they say. It's a proven, time-tested way to see if your idea has legs or not.
Why are legs so important, Jim?
I'll use the example of an idea for a new product or service.
If your idea has legs, it means it will spread from person to person by itself. Every viral product or service works this way. People learn about (whatever it is) and tell their friends. Their friends do the same… repeat. These products or services require far less marketing and are massively more profitable.
If your idea doesn't have legs, growth only comes when you tell people about the product or service. It goes from you, to the marketplace. Ideas that lack legs require lots of advertising, promoting, networking and are drastically less profitable. Growth is slow, expensive, frustrating and time consuming.
So, get feedback from people. Especially those in your target market for the product or service. Look closely for signs that the idea has legs, by focusing on what people do. Are they leaning forward? Do they want to get involved? And remember that actions speak louder than words.
I know what you're thinking…
At this point, business owners ask me whether it's possible for their existing product or service, which lacks legs, to be transformed into a runaway success.
The answer is yes. Of course!
I do it every day, helping my clients pump massive extra value into their products or services, which gives it the legs required.
Let's grow your business!
I can help you build a more successful business, increase your sales and boost your profits.
Here's how it works
.