So, what is inspiration and how can you tap into it when you need to become inspired?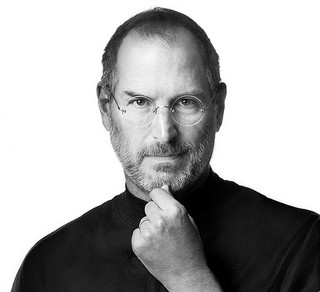 Today, I'm going to share one of the ideas used by Pablo Picasso and Steve Jobs, when they were looking for creative inspiration. I'm also going to share a couple of tips of my own, but first, let's take a brief look at the definition of inspiration.
What is inspiration?
The Oxford Dictionary defines inspiration as:
"The process of being mentally stimulated to do or feel something, especially to do something creative".
Commonly we think of people being randomly struck by a flash of inspiration, so we see inspiration as a feeling that occurs almost by accident. However, as the start of that dictionary definition states, inspiration is a process. We become mentally stimulated (inspired) to do something. For those who want to feel inspired, the key is to learn how to create an inspired state when we need to.
What is inspiration? Part 2: How to feel inspired
There is no single, set way to make every person feel inspired. That's because we are all different and are inspired by different things. You need to learn what works for you and one of the best ways to do this, is to think about what you were doing the last few times you felt inspired. Consider where you were and what you were doing, etc. Look for any common factors and incorporate these the next time you need some inspirational ideas or answers.
Here are just a tiny number of situations, which trigger creative inspiration:
Some people find inspiration in books.
Some find inspiration in music.
Some people are inspired when surrounded by nature.
Some people grab a pad and some colouring pencils and start doodling.
Some people become inspired to create, when an internal or external deadline approaches. This one is really interesting, because it shows how creative inspiration can indeed be self driven.
Some find inspiration through affirmations or positive self-talk.
Some find inspiration comes when they are doing some type of physical activity. For me, it's walking that works best.
Some find inspiration in the design of an everyday item. (More on that in a moment.)
And others find all of the above work to a lesser or greater degree.
What is inspiration? Part 3: Become inspired on purpose
As well as being potential sources of inspiration, each of the scenarios above has another thing in common. Can you guess what it is?
They are all under our control!
That is to say, we can decide to take any of the actions above when we want to feel inspired. We don't need to wait to be struck by inspiration. We can find the things that work best for us, then build a strategy that uses them. So, when we ask ourselves what is inspiration, part of the answer is that inspiration is something under our own direct control.
I found that I often got my best ideas when I was walking. This Stanford study agrees. So, I incorporated a daily walk into my routine. I always carry an audio recorder with me, then when an idea comes I can record it. I write thousands of words every day, most of which are inspired by ideas captured during my walks. I also find that I get lots of creative ideas when I am in the company of other creative people, [problem solvers].
"I write when I'm inspired, and I see to it that I'm inspired at 9:00 every morning." Peter De Vries.
That quote from Peter De Vries makes a great point. We can choose to help ourselves become inspired or we can be a servant to inspiration. We can wait for the fictitious muse to arrive or we can take control and direct our own mind.
What is inspiration? Part 4: Great artists steal
Many people believe that in order to create, their inspiration needs to come from a wholly unique idea; something no one has ever thought of before. However, when we look at the creators of the most amazing art, inventions and ideas, we find the opposite.
Pablo Picasso famously said:
"Good artists copy, great artists steal."
This phrase became popular again in 1996, when the late Steve Jobs repeated it in a PBS documentary called Triumph of the Nerds. In that interview, Jobs went on to say:
"We have always been shameless about stealing great ideas."
What Jobs was talking about, was not ripping off a piece of work and claiming you created it. Far from it. He went on to explain that he and his team would "expose ourselves to the best things that humans have done", and then try to incorporate them into something unique of their own.
A well known example of the kind of inspiration that Steve Jobs was talking about, comes from the creator of roll on deodorant.
Helen Barnett Diserens was inspired by the way ink flowed from a ballpoint pen and saw how the process could be applied to any liquid with similar properties. As you know, the roll on deodorant went on to become one of the most popular hygiene products in history. This was around 80 years after John J. Loud invented the ball point pen, which inspired her.
An even better example is the invention of the tablet computer. The idea behind the tablet devices we see today, was inspired by at least 2 existing ideas: The clay tablets used 3,000 years ago and the modern notebook / laptop.
Little, if anything, is truly new. We should understand and embrace this idea, if we want to remove one of the biggest barriers to creative inspiration. We just need to remember that there's a big difference between stealing ideas to create something new – and copying or ripping off an existing idea. Remember that Picasso quote from earlier: '… great artists steal'. They don't copy!
What is inspiration? Part 5: Creating your inspiration strategy
It starts by deliberately monitoring the things that inspire you the most. Write them down. Then, incorporate them into your work flow, so that you can get into an inspired state when you need to, rather than just when it randomly occurs.
What works for me?
I incorporated a walk into my work flow when I discovered that it was how most of my best ideas came to me. I also learned that if I read my email first thing in the morning, it took my focus away from creating. So, my workday starts with a walk, followed by the commitment to write 500 words or solve a problem, before I start on my email.
Just as Peter De Vries made sure to be inspired at 9am each workday, we too need to stop waiting for everything to be perfect and proactively seek inspiration – doing what works for us.
Build a recipe that works for you, then use it every time you need to do some creative work or find a creative answer. Don't wait for inspiration. Deliberately encourage it.
What is inspiration? Part 6: Doing the work
As well as inspiring ourselves to create, we also need to motivate ourselves to put what we have created into action. It's one thing to have a great idea sketched out on paper – it's something else to actually use that idea.
We need to learn to give our ideas the chance to fly. We need to give our answers the chance to make a difference. This means we need to back them up with intelligent activity.
So, what is inspiration? It's something you control, which enables you to produce your best work.
Steve Jobs photo Copyright: Albert Watson
Let's grow your business!
I'll help you increase your sales and boost your profits. To find out how,
read this
!