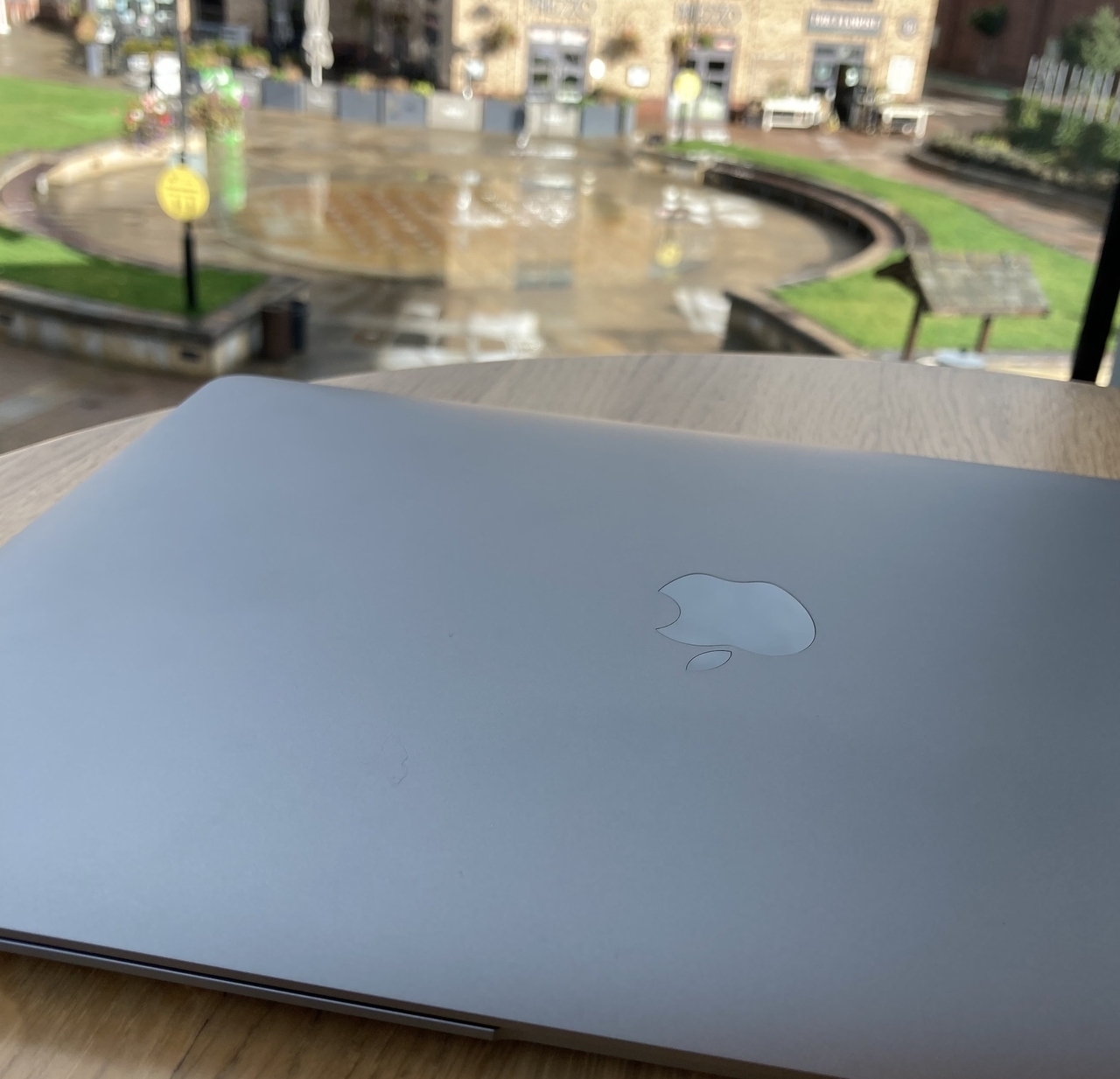 In the early days of the blog, I'd often share a look behind the scenes at my working day. It's something I call publishing the process and today it's back!
Just as before, I'll share ideas I'm working on, the tools I'm using, useful new resources, the way I collect ideas… as well as things like sources of inspiration, etc.
Let's kick things off with: Field offices
Lots of readers have asked me about how and why I use field offices. It's something I've mentioned in passing in recent blog posts and newsletter articles. But never in any detail.
It's a relevant topic to start with, as I sit in a field office right now; sipping espresso, with my MacBook Air finally connected to the coffee shop's WiFi.
"[…] We get into ruts at work by following strict routines. That's the problem! […]"

Dr. Todd Dewett
How many times have you had a great idea or flash of insight, when you're in the shower, or when you're at the gym or stuck in traffic?
It happens to all of us and it happens a lot.
One reason for this is that the change of scenery disrupts your routine and provides you with multiple, different inputs. Fresh sources of stimulation. And each of these influences how we think and feel, to a lesser or greater degree.
Like thousands of others, I've found that the same thing happens when I deliberately choose to break the routine of working from a non-traditional working environment.
Field offices offer 2 major benefits
Field offices provide you with the same valuable, fresh / different ideas and insights, that often come randomly in the shower. However, by deciding to deliberately kick-start the process, you have far greater control over when it happens.
Because you're equipped with the tools you work with, for me it's a laptop or a notebook and pen, you can capture the idea or insight and instantly get to work on it.
I also find it helps to use multiple different locations and settings. Here are the ones I've used recently.
A bench on the Chesterfield Canal.
A coffee shop (in the above photo).
The grounds of Lincoln Castle and also Conisbrough Castle.
My garden.
Sherwood Forest.
As with anything like this, some people will find it extremely useful, others will find it a lot less useful. I strongly recommend you, at least, to give it a try. See it it helps and how it helps.
How it helps?
Yes.
Field offices work in different ways for different people.
I find that they're of most use to me when I'm stuck with an idea. Other people I know, find field offices most useful when writing reports. Whilst others, still, use them exclusively when they've spent too many days at a desk, and feel they 'just need' a change of scenery.
I hope you found this look at field offices useful. Moreover, I hope it inspires you to give it a try the next time you're looking for a creativity boost.
Grow your business with my
Marketing Mentor Program!
I can help you build a more successful business, increase your sales and boost your profits.
Here's how it works
.