Some years ago, I discovered an interesting fact about entrepreneurs. It's something that makes them different from other business owners, who lack the entrepreneurial mindset.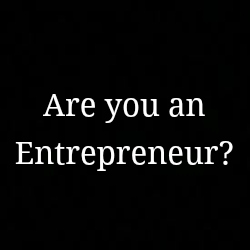 My hope is that when you understand this key difference, it may inspire you to embrace the entrepreneurial mindset, the way I did when I discovered it.
It's simply this
On New Year's day, most business owners set resolutions. They make commitments about wanting things to be better and tell themselves they will do what's required.
Entrepreneurs are resolute every day. They consistently make commitments to do whatever their business needs. They plan their work, then work their plan.
By the third or fourth week in January, many small business owners have already slipped back into the familiar patterns, which stopped them making meaningful progress last year. For them, January is not the start of a New Year – it's simply a chance to relive the same old year over again.
As Benjamin Franklin said: 'You may delay, but time will not.'
Never settle for less than you deserve
If you want a better year in 2013, you need to improve your strategy and tactics – then take massive action. It's what entrepreneurs do and what I help people with every day. I can assure you, once you make that commitment to entrepreneurial thinking, your whole life improves, not just your business.
You started your business with dreams and ambitions. Don't lose sight of that and put up with 'average'. Never settle for less than you deserve.
Here's an idea: Let's grow your business! I can help you build a more successful business, increase your sales and boost your profits. To find out how,
read this
.