Because of the amazing growth of this blog, since I started marketing it just 9 weeks ago, I am getting a lot of people asking me the same question:
Could you take a quick look at my blog / website Jim and give me some tips for how to get more traffic?
This question is based on an easy to make, but incorrect assumption.
It assumes that I'm a SEO expert
– When I'm actually a Marketing Professional!
I'm not a SEO (search engine optimization), expert.  Those are the people who can get you to the top of Google and help you get tons of 'traffic.'  I am a marketing professional with a blog.  The success I have achieved with jimsmarketingblog.com has been achieved through marketing, not SEO.
In fact, even though my last post has already attracted over 155 180 comments, I break many SEO 'rules'!
For example, I'm told a blogger should post something every day, for the best SEO results.  That's why your favourite Internet Marketing or Social Media 'Guru' will often use guest bloggers to write stuff for them – just so they can get SOMETHING out there and keep Google happy. I prefer to post only when I have something of value to share with you – because I blog for people and NOT for Google.  As a result, people know the content here will always be consistent and from the same, trusted source.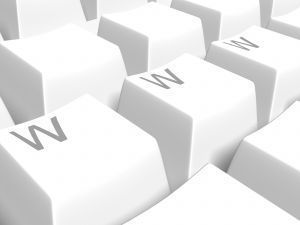 Also, I refuse to compromise on the way I write, just to make it easier for search engines!  I am not repeating 'key phrases' or 'key words' over and over again.  Why?  Because if I only compromised my writing style by 1% in order to keep GOOGLE happy, that 1% could be the message YOU needed to hear in order to achieve a great sales or marketing breakthrough.
It's just NOT an option for me.  I write for YOU – Not for Google.
I use two forms of SEO here
I change the title tags of each post, to make them as relevant as possible to people and I also use alt tags for any images.  These 2 forms of SEO take seconds to do and don't get in the way of what I am trying to achieve.
So, what am I trying to achieve?
A blog powered by PEOPLE – NOT just another blog where GOOGLE decides who finds it and how successful it will be!
SEO is ONLY important if you want search engine 'hits'
SEO is something I believe you need to embrace, ONLY if you want to attract better search engine results.  I recommend you invest in as good a SEO provider as you can afford, if you want more traffic from Google and company.
However, I also think you should invest in some of the free, non-SEO ideas I have used on jimsmarketingblog.com. That's what this post is all about!
Community
Look through the 160 180 or so comments on my previous post and you will see something amazing! You will actually be able to sense the genuine warmth my readers have for each other and for me.  There's already a strong community developing here and that's what has led to the success of this blog.  This feeling of community is why people are so comfortable when commenting here, contacting me or even hiring me for their marketing.
Because of this sense of community, you will also see lots of comments from people who use Twitter.  There's a good reason for that too! When I started marketing this blog (just 9 weeks ago), I had about 160 contacts on Twitter.  Today, I have over 5,100 contacts – thanks to the JimsMarketingBlog.com community. Isn't that amazing?  I use just one social networking service and yet connect with more great people, than many who are in half a dozen networks.  That's the value of community!
I find many small businesses think about their online marketing in terms of; hits, clicks, visitors or traffic.  I believe a far bigger emphasis should be placed on; people, community, connecting and networking.
Use great SEO – but never forget the human element.  Those hits, clicks and visitors are people, after all!
What do YOU think about mixing SEO with a MORE people-focused approach to marketing? Let us know!
The Marketing Mentor Program:
I'll show you exactly what you need to do, step-by-step, to boost your sales, increase your profits and build the business you've always wanted. Then, I'll work alongside you to make it happen.
Here's how it works
.