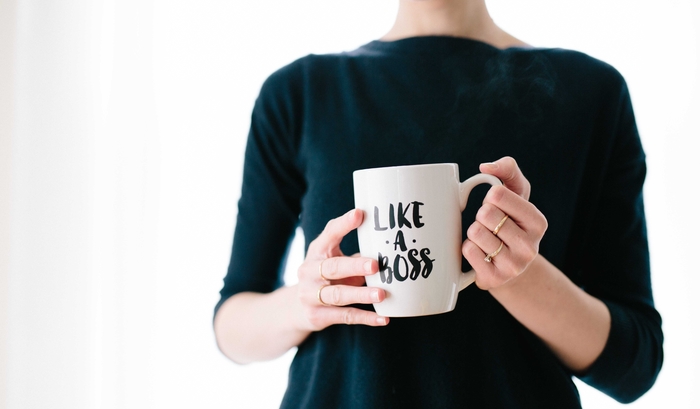 Many people ask me how I manage to run a busy marketing business and still produce so much creative content every day.
So, here's my secret!
I figured out a long time ago that there is never enough time to do everything.
However, I also discovered that there's always enough time to do the important stuff, so long as you decide to stop reacting to the unimportant stuff.
Please allow me to explain.
Reacting or acting?
You can start the day by checking your email inbox and reacting to what you find. Alternatively, you can start your day by listing what's most important and getting started on that. And only then, opening your email.
You can react every time your phone alerts you to a text message. Alternatively, you can finish what needs finishing and then read any messages you've received.
You can react every time you see a social networking notification. Alternatively, you can wait until you've stopped for a coffee etc, then use that time to check your notifications.
Never miss the important and urgent
Tell your family, friends and clients that if they need to contact you for something that is both important and urgent, to call you. Then, if your phone goes and you can see it's one of them calling, you know it needs answering. Otherwise, unless you are a firefighter, plumber, midwife etc, people will not expect you to respond instantly.
This gives you the freedom to regain control over your time, your focus and your output. And you'll never need to worry that you have missed something that's important and urgent.
Regaining your time and your focus
One of the reasons small business owners find it such a challenge to get important things done, is that the distractions they react to, cause them to lose focus. This is especially the case, when they need to do something creative.
Here's the thing: It's extremely hard to focus on something that requires your creativity, when you allow yourself to be distracted and your focus to be scattered.
For example, imagine you want to write a newsletter article first thing tomorrow morning. However, you decide to read your emails first, instead of focusing on your newsletter. You'll soon find your focus scattered between the newsletter content and all the questions and demands from your inbox.
By writing the newsletter and then dealing with your emails, you can focus 100% on the newsletter. You end up with a better end product. Plus, you can then invest all your focus on dealing with your emails.
Getting through the day or from the day?
Most small business owners are happy to just get through the day.
The most successful business owners take a different approach. They get from the day.
That's not just a play on words ether. The difference is huge. Those who get from the day, start their day with a list of objectives. They then determine to control their time and their focus. As a result, the important things are always taken care of, with their full attention, and in reasonable time. This means they not only get things done, but the quality of their work also benefits from the added focus. It's win, win.
We all have 24 hours available to us each day. It's what we do with our time, which makes all the difference.
Grow your business with my
Marketing Mentor Program!
I can help you build a more successful business, increase your sales, boost your profits
AND
enjoy the process.
Here's how it works
.