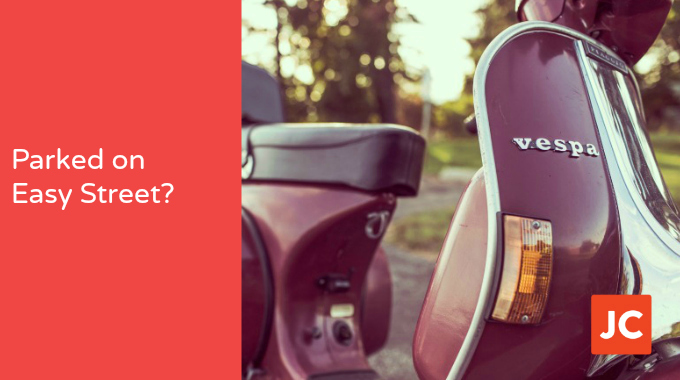 The Internet is incredible. It has placed a world of knowledge at our fingertips. It has also allowed us to communicate with people worldwide at no financial cost, thanks to services like Gmail and the multitude of social networks.
So, we can now learn or research anything and there's no charge for connecting with people.
Equipped with this opportunity, an opportunity unmatched in all human history, what do most people do? The answer is… very little!
The same as it always was
The business owners harnessing the opportunities afforded to them by the Internet, are the same ones who would have harnessed the opportunities around them, had the Internet never existed.
Those who ignore the potential of the Internet are the same ones who would have floundered, had the Internet never existed.
The only difference today, is that those in that second group have nowhere to hide. They can't blame their lack of education, their lack of contacts or their lack of money, for their lack of success.
But why?
Why do just a small minority of business owners truly benefit from the potential at their fingertips?
The answer is simple: The masses are always, always looking for the easy route. No matter how much easier the Internet has made things, it's still not easy enough for them.
For example, whenever I write a blog post, article or social network update that offers a simple solution to a problem, the most common reply is always; "It's not that easy, Jim."
What that person really means is: "It's not easy enough for me, so I'm making the decision to do nothing productive. Instead, I'll waste my time making excuses.
Here's the thing
It's easy to run an average, struggling business. It requires nothing more than a willingness to work and the decision to take an easy route when faced with a challenge. If anything looks risky or likely to take you out of your comfort zone, you can just avoid it.
Running a successful business isn't easy. It requires a willingness to do what is right, even when it isn't the easy option. It means embracing the hustle — being prepared to do all the work, not 100% of the easy stuff.
Everything of meaningful value to your business, absolutely everything, lives just outside your comfort zone.
Tip – Read this. How to build a successful business. It contains lots of examples and workable ideas you can use.
To your success,


Jim Connolly
Your marketing mentor
I'll help you build a more successful business, increase your sales and boost your profits. To find out how, click here!