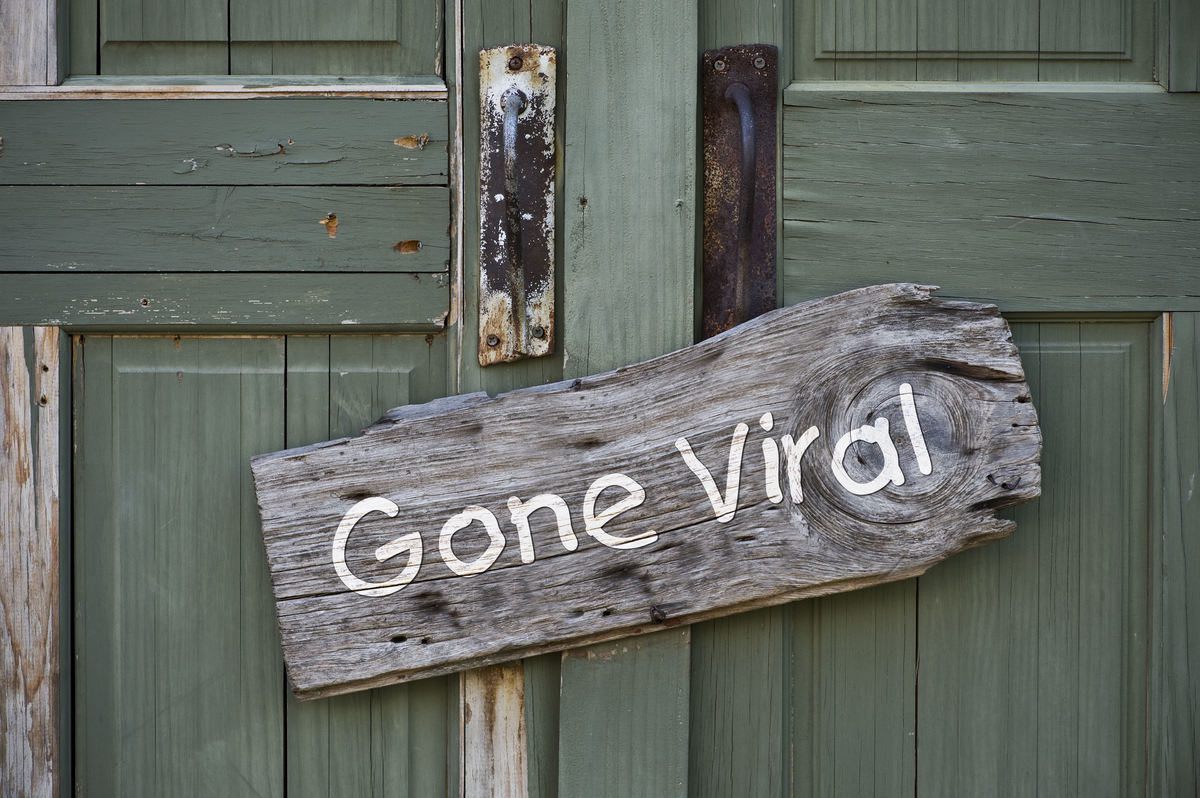 Every piece of viral marketing you've ever experienced, consisted of 2 things.
It went to you. (You received it).
It went through you. (You shared it with your friends or contacts).
For both of those to happen, your marketing message or story, needs to be easy to share and remarkable in some way.
How easy is it?
The marketing message from Kentucky Fried Chicken is simple. Just 3 words long. Finger lickin' good. That's easy to remember and easy to share. Regardless of what you or I may think of their food, they've given their most dedicated customers a simple message, which speaks powerfully about the taste of their food.
The marketing message from Apple is even easier to share. When someone is using one of their products in public, there's a highly visible Apple logo pointing at everyone who can see them. Until recently, the Apple logo on MacBook Pro and MacBook Air models was illuminated on the lid. Today, those logo's are (like those on their phones) highly polished mirrors.
How remarkable is it?
Remember Jennie? I wrote about her recently. Jennie knows I take lots of handwritten notes. When she discovered a note-taking app that did everything she wanted, and more, she emailed me. She also told all her friends about it. Jennie's remarkable experience turned her from a customer into a raving advocate.
When Greg recommends my services to his friends, he tells them; "Jim doubled our turnover in 5 months". Greg's success was remarkable to him, so he shares it. His experience of my work is what motivates him. And his message is just 7 words long, meaning it's easy to share.
Why not take some time today, to consider how you can make it easier for your message to go to people and through people. Consider how clear your message is. And how remarkable it is. Then look for ways to improve it as much as you can. It's impossible to overstate the power of clear, easy to share, remarkable stories.
Grow your business with my
Marketing Mentor Program!
I can help you build a more successful business, increase your sales and boost your profits.
Here's how it works
.