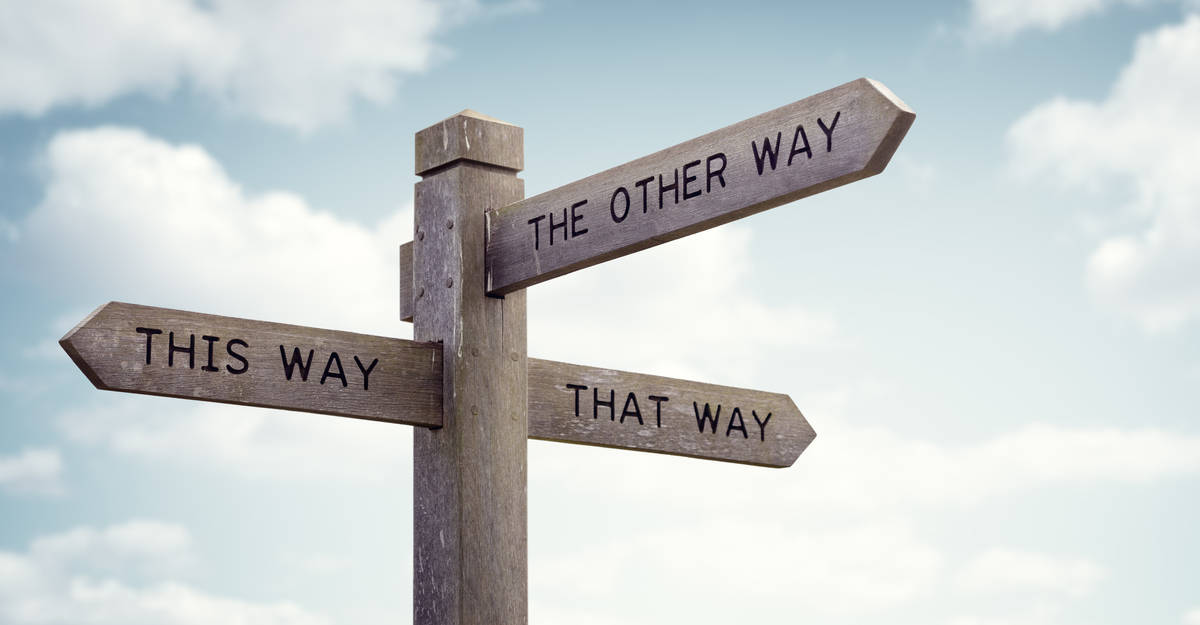 Photo: Shutterstock.
Over the past few weeks, many of the people and brands that were front of mind, have now been replaced. The coronavirus is changing everything and we're seeing different brands respond very differently with their marketing.
Allow me to explain.
What does "Front of mind" mean?
You may or may not have heard the term front of mind before. It's generally used to describe the first person or brand that comes to mind, when someone thinks about a topic. For example, if I ask you to give me the name of a social network and you reply with "Facebook", then Facebook is currently front of mind for you.
One of your key marketing tasks as a business owner, is to occupy the front of mind position in your marketplace. When they need whatever you provide or need help from someone in your industry, your name needs to pop into their mind first. If they think of 2 or 3 competitors before you, you're way less likely to get an enquiry.
The way businesses are responding to coronavirus fits into one of the following three groups. It explains why the front of mind position has changed in so many instances.
1. Some have carried on as if nothing has happened
They're unsure what to do, so they just do what they've always done. This makes them utterly irrelevant to the new needs and wants of their marketplace. They are quickly slipping from the mind of their existing clients, let alone those who would have been their future clients.
2. Some have made an announcement about the coronavirus, then gone quiet
This group saw other providers making a statement about COVID-19, so did the same. They then reverted back as if it's business as usual, like those in the previous group. And they too are now fast fading from the memory of their marketplace.
3. Some have adapted to the challenges of the coronavirus
This group has increased the relevance and frequency of their marketing activity. They're looking at the new needs and new wants of their marketplace and adapting accordingly.
It includes the largest of corporations and the smallest of small businesses.
Coca Cola is now using their Twitter account exclusively to share coronavirus advice and promote charities, to over 3 million followers.
I live in a small, rural village and our 1-man Taxi service now delivers shopping, hot food, medicines and other supplies to high-risk people who are in self-isolation.
In the marketplace they serve, these 2 very different businesses are front of mind.
Businesses in this group are also seeking out ways to proactively connect with, and be helpful to, the community they serve. They're using social networks, newsletters, blogs, vlogs or podcasts etc., to share useful, relevant information and are thriving as a result.
And they're front of mind!
We can't all be medical professionals, working with dedication in the hardest of conditions. We can't all be scientists working around the clock to develop vaccines and treatments. We can't all be police officers, firefighters, military, care assistants, hospital cleaners, etc., doing essential front-line work.
However, each of us gets to choose which of those 3 groups we are in.
Businesses in that 3rd group are seeing a human tragedy unfold and have chosen to chip in and help the communities they serve. They've decided to be useful, by adapting to the very new needs and wants of their marketplace. They're helping to keep their local and national economies moving. They're also the new front of mind people and businesses.
And if we're not already doing so, we can choose to join them.
Grow your business with my
Marketing Mentor Program!
I can help you build a more successful business, increase your sales, boost your profits
AND
enjoy the process.
Here's how it works
.