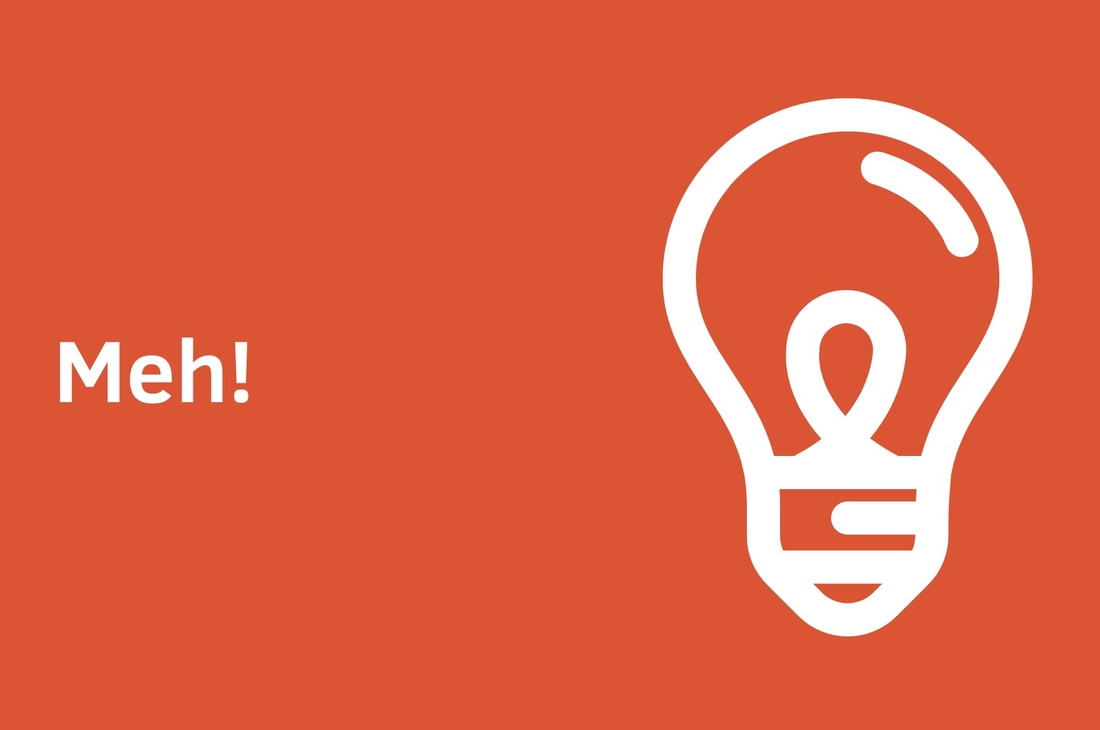 I'd like to introduce you to your main competitor.
Oh, and it's almost certainly not the competitor you're thinking of. Whilst there are a few (very few) exceptions, your main competitor is not an alternative brand, vendor or service provider.
No.
Your main competitor is apathy: The decision by your prospective clients (or prospects) to avoid the risk, hassle and stress of switching to you, from their current provider.
Small business marketing almost always fails to address this effectively. It focuses on reasons to hire them or buy from them, without even addressing the huge leap of faith required by a new client. This is especially the case for service providers and those selling high ticket goods.
Your marketing needs to simultaneously build trust in you AND convince prospects that switching to you is easier, than enduring their current provider.
The smartest business owners ensure their marketing clearly demonstrates the following.
Why people can trust them. For example, by showcasing their "trust assets". (I put some of my trust assets here).
Just how frictionless it is for prospectives to switch to them.
That they'll handle the whole on-boarding process for the prospect.
All the promises and guarantees required, to give their prospects total peace of mind.
How prospects would be nuts, not to upgrade to their vastly superior service.
I recommend you do the same, and also introduce it into your sales conversations.
Another type of apathy
There's a second apathy challenge you need to be aware of. It's not about switching. It's about hiring you, rather than doing (whatever) themselves.
For example, many business owners who hire me have never had expert marketing help before. So, they're not switching to me from another provider. They hire me, rather than continue to dabble with ineffective, DIY marketing and suffer lousy results. They switch from apathy (with the status quo) to action.
And it's still vitally important to make their switch from apathy as frictionless as possible. Otherwise, the fear, risk or doubt that's held them back will carry on doing so.
Tip: Whenever I speak with a prospective client, I make sure they know that I look after them, personally, every step of the way. I call this partnering with my clients. It gives them great peace of mind. And that makes the decision to hire me massively easier for them.
You should do something very similar for your prospective clients or customers.
Moving forward
Never wait for a prospective client to tell you they have doubts, before you address the subject. By that point, a barrier to doing business with you will have already been created. And you'll find yourself facing an unnecessary uphill challenge. Ouch!
Instead, take the initiative. Give them the peace of mind they need, in advance. Let them know there are no barriers to hiring you or buying from you. Get this right and you will have overcome your main competitor. Apathy.
Plus, you'll have created a major marketing advantage over competing providers, who are failing to address apathy correctly with their marketing.
Grow your business with my
Marketing Mentor Program!
I can help you build a more successful business, increase your sales, boost your profits
AND
enjoy the process.
Here's how it works
.