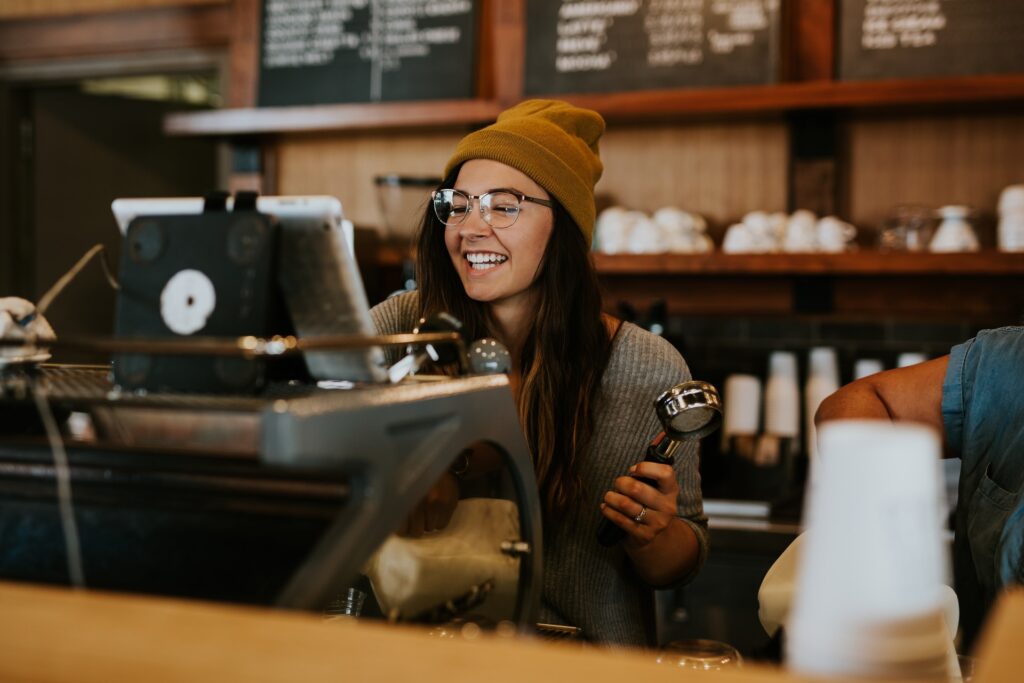 Image: Brooke Cagle.
Over the past 18-months, just about everyone has experienced online shopping or accessed online services. These include all the people who value customer service. And all the people who wouldn't previously have trusted or valued an online commercial experience.
Whether your business offers products or services, this is a huge change an a very short time. A huge change, which is radically raised the bar on what it will now take, to motivate people to visit you in person.
With your current and future customers / clients now aware of the simplicity, ease, speed and quality of transacting online, they need a lot more motivation to visit you in person.
Why should a customer waste 45 minutes driving to (and the same time driving from) a store, endure the stress of traffic, the hassle of parking and possibly pay more, when that product can be delivered to them effortlessly at a time that suits them?
Why should that client waste 45 minutes driving to (and the same time driving from) a meeting, with all the above hassle, when they can work with a service provider comfortably and securely, online… and save 90 minutes?
No, not every business will be directly effected, but every business will be effected. And some vendors and service providers will be hit harder than others. The thing is, business has changed and the change is becoming more obvious, the more we see economies reopening from the pandemic. It's also effecting a lot more industries than most of us could have imagined a year and a half ago.
An important question to ponder now, if you're committed to doing business offline when you 'could' switch to online, is this: What compelling reason can I provide, to motivate people to come and visit me?
Business owners unable to offer a very compelling answer to that question, will find fewer and fewer people willing to make a special trip just to visit them.
Thankfully, coffee shops may have your answer
One place I strongly recommend you look for an answer, is coffee shops.
Yes, I know your business isn't anything like a coffee shop.
But it doesn't matter!
Coffee shops successfully solved this problem decades ago and pretty much every business can benefit from what they did. You'll be pleased to know I wrote about it here: Has your business passed the coffee shop test?
That's a useful place to start.
Let's grow your business!
I can help you build a more successful business, increase your sales and boost your profits.
Here's how it works
.