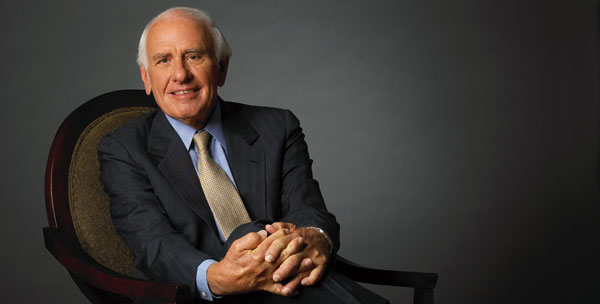 On 5th December 2009, my mentor passed away.
E James Rohn, known to millions simply as Jim Rohn, was a truly incredible human being. Though we never met in person, Jim's words of wisdom helped me turn my life around. His work has been a regular part of my life and my business ever since.
There may have been days where I didn't read, listen to or watch something of Jim Rohn's, but not many.
I own just about every word Jim has ever published and I believe I have every recording he ever made too. This was easily the best commercial investment I ever made.
Jim Rohn's impact on me
When I discovered Jim's work I was 21 years old, broke and living in a slum. I was financially secure for life just 8 years later. That's the life-changing impact Jim Rohn has had on me.
Jim's work was the spark that ignited something, which even I did not know I had. He showed me, in plain English, with no bullshit, that I could become whatever I wanted to; that my past did not equal my future.
Jim's advice helped me more than 'just' commercially. In fact, at the lowest points in my life, especially when my parents passed away, Jim's advice helped me remain sane and kept me moving forward.
Perhaps the strongest testimony to the impact of Jim Rohn's work, is that right now, all over the world, there are millions of people who are feeling his loss just like I am. That's quite an achievement, for a farm boy from Idaho.
Photo credit: Jim Rohn International
The Marketing Mentor Program:
I'll show you exactly what you need to do, step-by-step, to boost your sales, increase your profits and build the business you've always wanted. Then, I'll work alongside you to make it happen.
Here's how it works
.