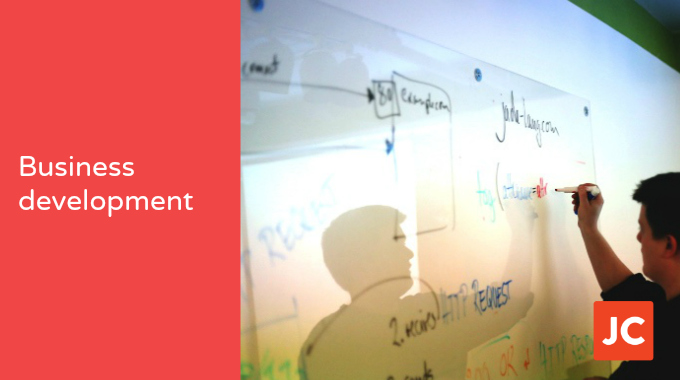 How comfortable are you right now, in relation to your business?  In my experience, the majority of small business owners are either VERY comfortable or comfortable.
Sure, most of them will say, that they would like more money, better sales figures, higher profits and revenues, but deep down, they have become comfortable with things as they are.  They have adapted their aspirations down, so that it fits their income ceiling.  It's not what they wanted originally, but over time it has become comfortable enough for them to lack the motivation required to achieve the quality of life they DID want.
This comfort is usually only broken, when something big suddenly happens.  Maybe they lose a major client, suffer an illness or see a sudden slump in business.  This then gets them focused on GROWING their business again, rather than being comfortable.
Then I get a call
People tend to call me for help in 1 of the following 2 scenarios:
Business is fine, but they want to achieve more.  They want to take their business to the next level.  They want the freedom to live where they want to live, drive what they want to drive.  These people are never comfortable and they use their high standards to ensure that they keep on growing.  Ironically, they are what other people call "comfortably off" because they tend to be extremely successful and wealthy.
They neglected to invest the time or money required to grow their business and after years of being "comfortable" achieving very little, they suddenly realise they are 6 months away from going broke, if they carry on as they are.  The sudden realisation of how serious their situation is, motivated them to actually do something proactive to grow their business, so they called me.
There is a 3rd scenario, but these guys don't call me.  These small business owners are watching their business under-perform and doing nothing intelligent to improve things.  They just do more of what didn't work, copying the same mistakes and making the same errors.  The marketplace has a habit of punishing complacency.  As a result, we see the majority of small businesses fail.
The message behind this post, is to do something NOW, to make things better.  Don't wait for some commercial disaster to motivate you to stop settling for less than you want from life!
Increase your results, don't lower your expectations
If your lifestyle is still not what you wanted it to be when you started your business, stop lowering your expectations to fit your results.  Improve your results to match your initial goals and dreams.  If your business has reached a plateau, where no matter what you do you can't seem to break beyond a certain income or turnover, fix it!
Don't just keep on doing more of the same. 
If you are cutting down the wrong tree, no matter how hard you work at chopping that tree down, it's still the wrong tree.
Find out what's blocking you from achieving what you want and learn what you need to do to fix it.  I have spoken to people and received heartbreaking emails from people, who decided to carry on going around in circles until the inevitable happened.  It's horrible.
I want better for you!
My wish for you
I want you to see the realisation of your dreams.  I want you to be able to have the rewards that your hard work deserves.  I want you to have the freedom of choice, that a successful business offers you.
Most of all, I want you to build a wall of financial security around you and your family, that NOTHING can break!
My promise to you, is that I will continue to do everything I can, to help those of you with the spirit to follow your dreams.
Grow your business with my
Marketing Mentor Program!
I can help you build a more successful business, increase your sales and boost your profits.
Here's how it works
.