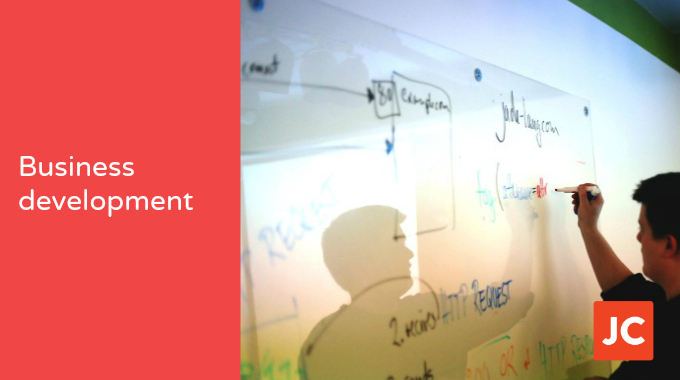 Someone asked me a great question recently:
"Why do some businesses, in the same industry, do really well during a recession, whilst others struggle or go broke?"
The set of the sail
My answer came from something my mentor shared with me.  Jim Rohn taught me that it is not the direction of the wind, but the way we set our sails that determines which way we go.  In other words, our success or failure is not the result of outside factors, but how we decide to work with what we have.  We can either stumble our way through business (and life) or we can deliberately move forward.
We can work to our plan, or do what the masses do and become a bit-part player in someone else's plan.
Right now, you should be extremely excited about your future.  Even if things are bad, really bad, you are NEVER more than 1 idea away from turning it around.  Determine where you are right now.  Literally, grab a pen and a pad and write down your current situation.   Then, write down where you want to be.  Get specific.  Your objective then, is to use your creativity and sweat to take you from point (a) to point (b).
Not sure how to get from (a) to (b)?
Then ask someone who knows.  One of the key reasons for the extremely high small business failure rate, is the tendency for small business owners to refuse to pay for the professional help they (and their business) need.  I've met many small business owners, who "invest" in expensive cars that they can't afford, yet their business is crying out for investment.  Their car is driven by someone who hasn't a clue where they are going!
None of us can do this alone, if we want to succeed.
We all need the expertise of trusted professionals in order to proceed from where we are, to where we want to be.  I have around a dozen experts, who help me with everything from accountancy and legal advice, to keeping this blog running smoothly.  I have also paid for the best professional development and marketing tuition on the planet; learning from Jim Rohn, Jay Abraham and scores of others.  I have easily invested over £100,000 in my professional development over the past 25 years.
In the early days, I was penniless – broke.  All I could afford was a book or a tape.  I then read, and used, what I learned and was able to reinvest in "becoming more" than I was.  As I became more, I also became more valuable to the marketplace and was able to invest even more into my development.  I have maintained this approach to personal and professional development for 25 years and will continue to do so for the rest of my life.
Why?
Because if I hadn't, I would be that marketing guy in your town; hustling for clients at networking events!  He works hard, but uses a very similar approach to marketing as all his (or her) competitors.  YOU have to be smarter than that!
Your future
So, where is your current approach to investing in your development taking you?  Do you know people, who have the answers you need, but have so far refused to invest in hiring them?
At any time, YOU can elect to change the set of your sail.  When you do, your life journey takes a very different route, deliberately planned to guide you to the life of your dreams.  The guy with the funding you need is a phone call away; so long as you know how to connect with him and earn his interest.  The lady with the marketing skills to turn your business around can't help you, until you give her a call.
The bottom line: All the answers and help you need is out there.
Grow your business with my
Marketing Mentor Program!
I can help you build a more successful business, increase your sales and boost your profits.
Here's how it works
.