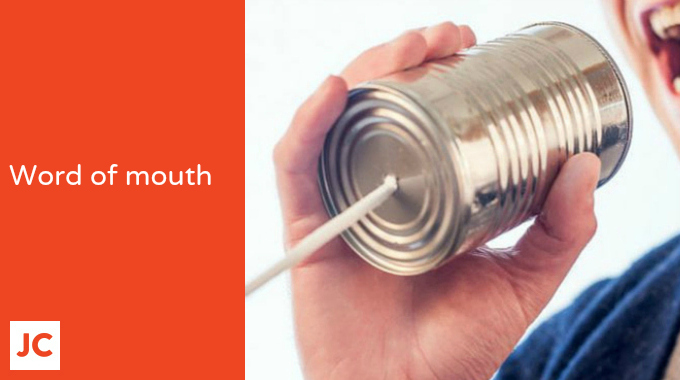 You are the biggest asset your business has. Those are not just kind words. They are based on fact.
Allow me to explain.
The Internet has presented business owners with a series of benefits and challenges. One challenge, is that it is now extremely easy for competitors to discover and copy one another's best ideas. It's little wonder then, that providers in just about every industry now offer an almost identical range of services.
Today, I'm going to show you how to overcome this challenge and build a massively valuable marketing asset for your business.
How to stand out in a meaningful way
Some things are easy to copy. For example, if a local restaurant starts opening an hour earlier and then attracts an extra hour's worth of profitable trade, it's simple for competing restaurants to do the same.
However, some things in business are extremely difficult to copy because they're based on unique, human experiences. A wonderful example of this is the use of a newsletter or blog, to showcase your expertise and knowledge.
Here's why it works
You are unique. You have a unique collection of life experiences, which your unique mind processes in a unique way. When you write (and speak) your communication style is unique too.
This uniqueness allows you to stand out from the pack and connect with your future clients!
Here's an example of what I mean. Both Seth Godin and I write about marketing, yet we write very differently:
Seth grew up in a very wealthy family and was educated at Stanford — along with the CEO's of many of the world's leading companies.
I grew up in extreme poverty, the son of penniless immigrants.
It would be extremely difficult for either one of us to write like the other. For instance, when Seth thinks about being broke, he (thank God), won't recall his mother begging for food to feed her children, the way I do.
So, when Seth and I write about business owners experiencing hard times, we will see the hard part extremely differently. This is reflected in what we write and how we write.
Your unique voice
Your life experiences will cause you to write very differently from your competitors. The only caveat here, is that you need to allow your personality to shine through your writing. If you try and sound like someone else, you lose your unique voice — the very originality that will allow you to stand out.
Now, compare that to the generic approach most business owners take with their newsletters and blog posts. Instead of delivering useful, valuable information from their own unique perspective, they churn out a series of thinly-disguised sales pitches. They then wonder why it isn't working.
Allow your unique voice to communicate value. These brief tips may help:
Learn about the challenges facing your marketplace. A great way to do this is to connect with them on social networks and listen. [Compare this approach, to the typical service provider who uses social networks to broadcast.]
Provide answers to the most pressing challenges facing your marketplace. This positions you in the mind of your prospective clients, as a source of expert help and advice.
Share case-studies of how you have helped people, who had similar challenges to your prospective clients.
Turn up regularly! Treat your newsletter or blog as a high priority business activity. If you think it's hard to write regularly, remember that writing is a lot like speaking — and you speak every day.
The unique connection these prospective clients form with you, is a massively valuable marketing asset.
Think of it like this: Who are they going to hire?
Some stranger they find on Google.
… or you, someone they feel a connection with and whose expertise and knowledge they already know about.
Yes. You win!
PS: This will help you — How to get more clients from your newsletter or blog.
Let's grow your business! I can help you build a more successful business, increase your sales and boost your profits.
Here's how it works
.