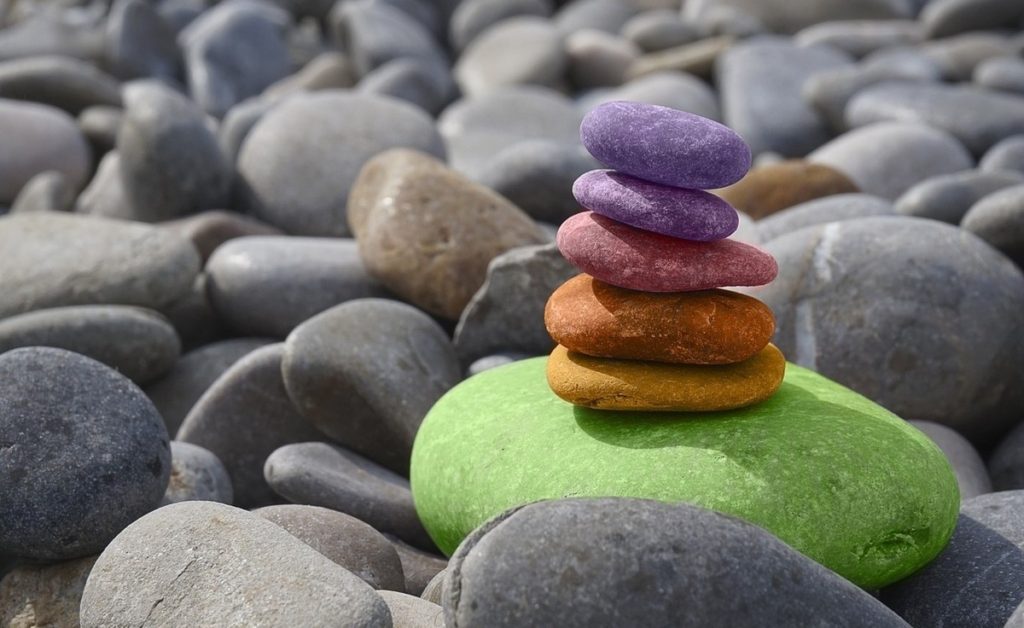 Almost every small business owner spends too much time focusing on the wrong kind of marketing.
Here's why you're probably making the same mistake, plus an example of what happens, when you switch to the right kind of marketing.
The wrong kind of marketing?
I'm referring to the dull, obvious stuff that small business owners think of, when they consider marketing.
This includes the things they do when business is quiet and they have to do SOMETHING. The things that look easy enough for them to try. The things they copy from their competitors. The predictable, uninspiring messages they put on their websites, newsletters and social media accounts. In short: the obvious things that small business owners dabble with.
That's not how you grow a business, if you're serious about building a successful enterprise. That's running blind, hoping you'll get lucky. And it's why the majority of small businesses go broke and the typical medium-sized business is extremely average.

The right kind of marketing?
I'm referring to creative marketing. You already know what creative marketing looks like. It's what 100% of successful brands do; from the expanding small businesses in your marketplace, to the world's fastest-growing companies.
Creative marketing is not only spectacularly effective, it's rare among small and medium-sized businesses. Really rare. This is one of the reasons it's so powerful, compared to the dabbling bullshit I mentioned earlier.
Here are just a handful of reasons why creative marketing is so powerful.
It's hard to copy, which means it carries on working.
It stands out, so you get noticed.
It helps you differentiate your business, products or services, so you never have to sell based on prices / fees or work with low value clients.
It inspires your prospective clients to take action.
It gets shared. This increases the reach of your marketing.
It's memorable. Because small business marketing is useless, creative marketing finds it easy to make a positive, memorable impact.
It touches people in a way that never happens with uncreative marketing.
Still not convinced?
I'd like to tell you about Sara.
What creative marketing can do
I'm having lunch with a wonderful business owner this afternoon. Her name is Sara. Sara's semi-retired now, but I mentored her for over a decade.
Why am I telling you this?
Just 2 and a half years ago, Sara invested in a small, independent bakery. The bakery was already employing great people, already using premium quality ingredients and already making delicious food. BUT too few of the right kind of customers knew it was there, as they'd been using typical, small business marketing.
Sara spotted an opportunity and because she knew the owners, she offered them a price for their business. They eagerly accepted, especially as Sara promised she'd employ the same team to run it. (And they were going broke).
In a call last week to arrange today's lunch, I asked Sara how the bakery was doing. She's increased the turnover by almost 1100% and it's massively more profitable, too.
One thousand, one hundred percent.
Remember: She kept the same team, the same levels of quality, the same delicious food. Her only change was to switch from typical small business marketing, to creative marketing.
This probably goes without saying
But I'll say it anyway. If you're currently dabbling with marketing, switch to a deliberate, creativity-driven approach.
Punch above your weight, by creatively gaining the attention, trust and patronage of your marketplace (ahead of your competitors). Look to the future with excitement, not apprehension, because your creativity-driven approach works perfectly in every economy, location and industry.
The cookie cutter
Here's the challenge.
There are cookie cutter guides everywhere on how to market your business. This is why we get pestered with so much dull, ineffective marketing every day.
However, there are no cookie-cutter guides on how to make a creative piece of marketing for your business. By default, creativity is the opposite of the cookie cutter.
The answer? Well, there are 2 actually.
You can decide to apply yourself to the study of creative thinking and then learn how to apply it to your marketing.
Hire a mentor to show you, based on your unique situation and needs.
If you have plenty of time and are interested in learning creative marketing, I recommend that first option. I'll even help, with a greater focus on creative marketing, here on the blog. If you want things to happen fast, the second option is a no-brainer.
The key thing I want to share with you is that you don't need to settle for low quality clients or too few sales. You simply need to choose the route you want to take, then act accordingly.
Grow your business with my
Marketing Mentor Program!
I can help you build a more successful business, increase your sales and boost your profits.
Here's how it works
.