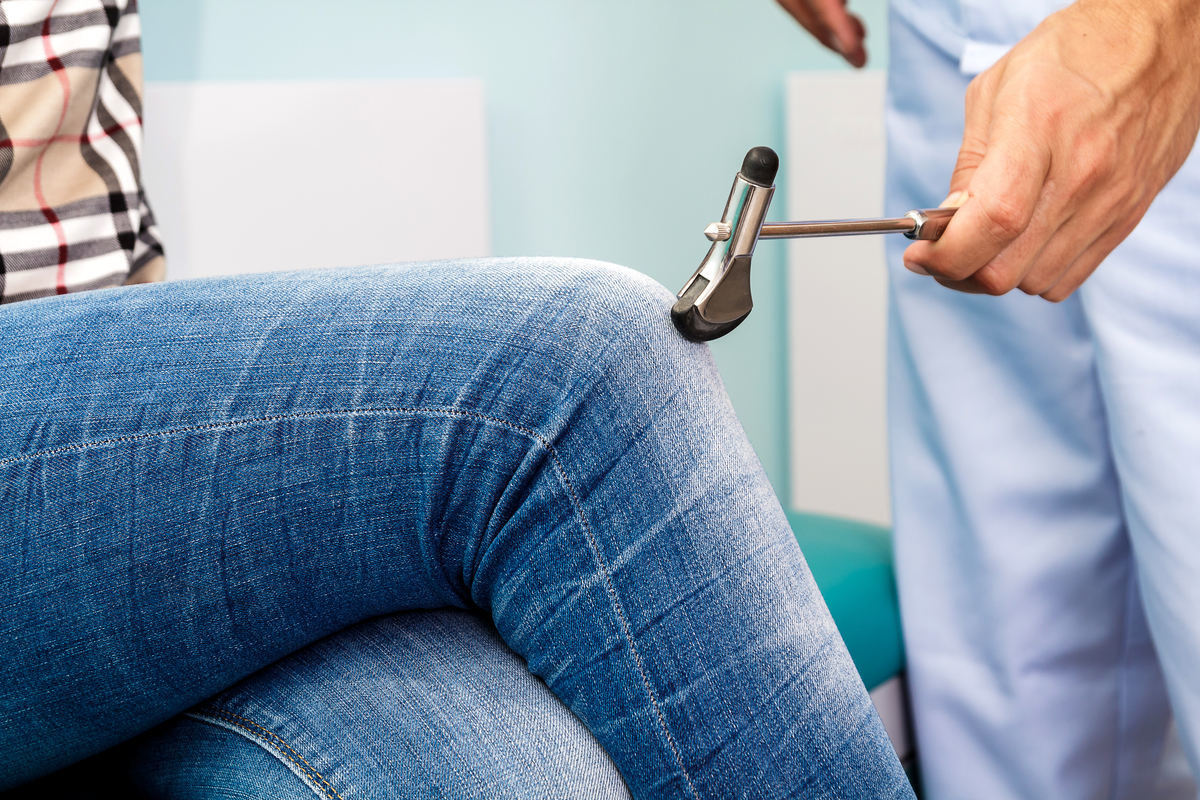 Photo: Shutterstock.
…is that they often leave us looking like a jerk.
And more importantly, they can seriously damage a business.
In today's post, I give a very recent example of how nasty a knee-jerk reaction can be, along with a strategy to avoid it happening to you and your business.
Here's what happened.
Yesterday, a business owner responded angrily to a customer complaint on Twitter. The customer replied. A very heated argument ensued. The business owner then deleted his angry tweets, aware of the damage this could cause him.
Problem solved, right?
No.
As often happens, someone took a screenshot of the business owner's angry tweets and shared them. Then more and more people shared his tweets. The problem escalated fast. He was soon being attacked by lots of his customers for the way he handled the original complaint, and his attempt to cover his tracks.
4 minutes
Knee-jerk reactions happen fast. Those offensive tweets were sent over a period of just 4 minutes, yet they've created a considerable marketing problem for the company concerned.
Marketing problem?
Yes!
Many of the company's Twitter followers are customers. Some tweeted to say they were going to switch providers. What's not known is how many other customers saw what happened and will simply leave. However, he also has a longer-term problem to deal with. Tweets are indexed by Google. Any prospective customer researching a new provider can easily stumble upon what his angry customers are saying.
That's a heck of a marketing problem to overcome.
He'll need to try and rebuild his connection with his customers. He'll also need to earn their trust again. Some in similar positions have needed to invest in a rebrand. Others have needed to appoint a new CEO or leadership figure.
All because of 4 minutes of angry tweeting.
I believe the best thing we can learn from situations like this, is to develop a strategy that stops us making the same mistake.
Here's the strategy I use. I  hope you find it useful.
Pausing our knee makes us less of a jerk
Knee-jerk reactions only happen, because we react almost instantly… when emotions are running high.
Just as it's hard to solve a problem using the same kind of thinking that caused the problem, it's hard to respond with *love, when you're still feeling angry or irritated.
*Yes, love. If we don't love the community we serve, we're in the wrong job.
So, my strategy when someone puts me in a toxic frame of mind, is to press pause before I respond. This inserts a time cushion between the incident and my response. I find 15 to 20 minutes is ideal. When possible, I use that time to go for a walk. I find a change of scenery makes my thinking even clearer. Either way, I'm able to respond in a much more thoughtful, measured fashion.
That approach has not only helped me professionally, but been enormously useful in general. After all, no one likes a hothead.
The key is to find an effective strategy, before you need it. If mine doesn't work for you, keep looking until you find one that does. It's so much easier to avoid knee-jerk problems before they happen, than to have to deal with all the damage afterwards.
Grow your business with my
Marketing Mentor Program!
I can help you build a more successful business, increase your sales and boost your profits.
Here's how it works
.