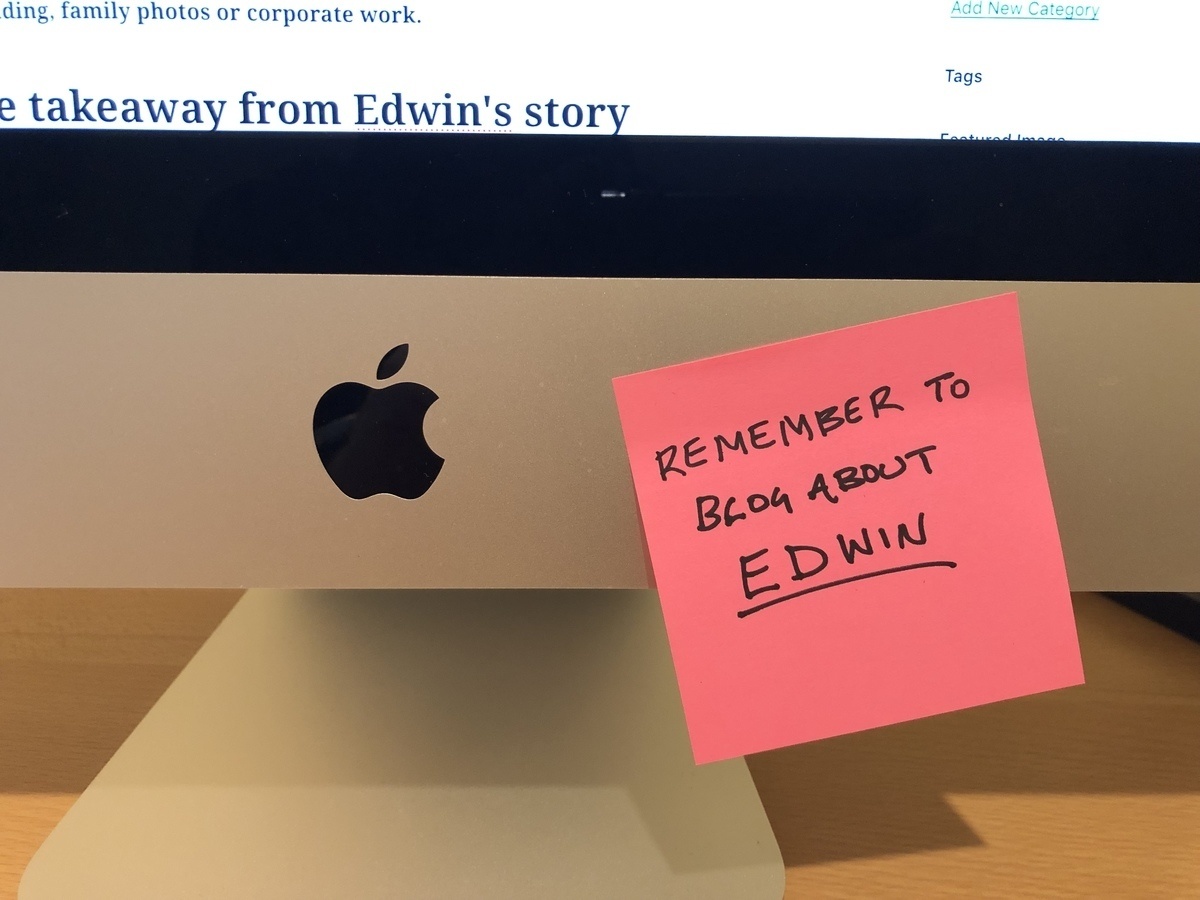 I spoke about the importance of creative marketing yesterday. I also promised to give you some examples.
This one is an absolute gem!
It's all about Edwin and how he owned his marketplace. Plus, the secret of his success. A secret which can be applied to your business.
Edwin was the busiest and best-known photographer in the town where I grew up. He had a very unique sense of fashion, often wearing an elaborate hat and super-bright jacket, with contrasting waistcoat and the weirdest shoes you can imagine. He drove to meet his prospective clients in a classic 1950's Ford, or riding his equally old motorcycle (complete with goggles). He stood out a mile. He looked like an artist. And everyone hired him, despite his high fees.
Did you notice something missing from Edwin's description?
At no point did I mention how good his photos were. Having seen his work, it certainly looked professional… just like the vast majority of experienced, professional photographers.
What set Edwin apart from the competition, was that he used creativity to stand out. He built a brand around his services. And in doing so, he developed a whole experience around hiring him. His customers would get bragging rights, just because THEY hired Edwin for their wedding, family photos or corporate work. He gave them a story worth sharing, and they told everyone.
If people wanted to hire another local photographer, capable of equally good work, there was a ton to choose from, and for far lower fees. However, when they wanted to hire Edwin, Edwin got hired and he was paid Edwin rates.
The takeaway from Edwin's story
The most commercially successful; accountant, lawyer, architect, coach, consultant, designer, photographer, hair stylist, doctor, etc., is very seldom the best or the most qualified or the most experienced.
That's because there's a HUGE difference between being the best-selling, and being the best.
So, step away from the pack. Stop marketing your services like your competitors and apply real creativity.
Because every piece of marketing you do, which falls in line with your prospective customer's expectations, is simply camouflaging you and hurting your business.
Grow your business with my
Marketing Mentor Program!
I can help you build a more successful business, increase your sales and boost your profits.
Here's how it works
.