Sometimes we work so hard within our business, that we find ourselves missing the bigger picture. We get so wrapped up in what we are doing, that we lose track of where we are going.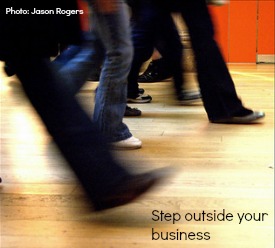 Looking at YOUR bigger picture
Take some time out today, to look at your bigger picture. Here are just a few things to consider:
Are you on course to achieve the goals or targets you set for your business in January?
Is your cash flow looking OK? How about 3 months down the road from now?
Are the fees or prices you charge keeping up with inflation or are your profits slipping?
Are you getting more referrals from your clients than last year or fewer referrals?
Are you retaining more clients than you were last year?
Are you attracting the right type of clients or too many time wasters?
Are you working too many hours?
Are you working too few hours?
It's all too easy to mistake movement for progress. That's why it makes sense to regularly step outside your business and see if you're on course or not.
A small adjustment today could save you from a much bigger problem in 6 months time!